Wild & Scenic Film Festival
The seventh annual Wild and Scenic Film Festival is right around the corner! This year's event features food, music, raffles, and nine films. Buy your tickets today!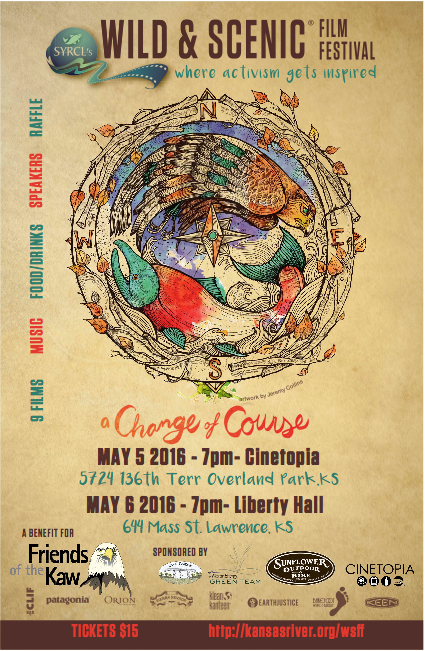 [table id=3 /]
The festival is possible thanks to support from national and local sponsors. All proceeds benefit Friends of the Kaw and the Kansas Riverkeeper.