Join us this Saturday, April 16 at the
Topeka Green Fair
Stop by and see what we have going on this year!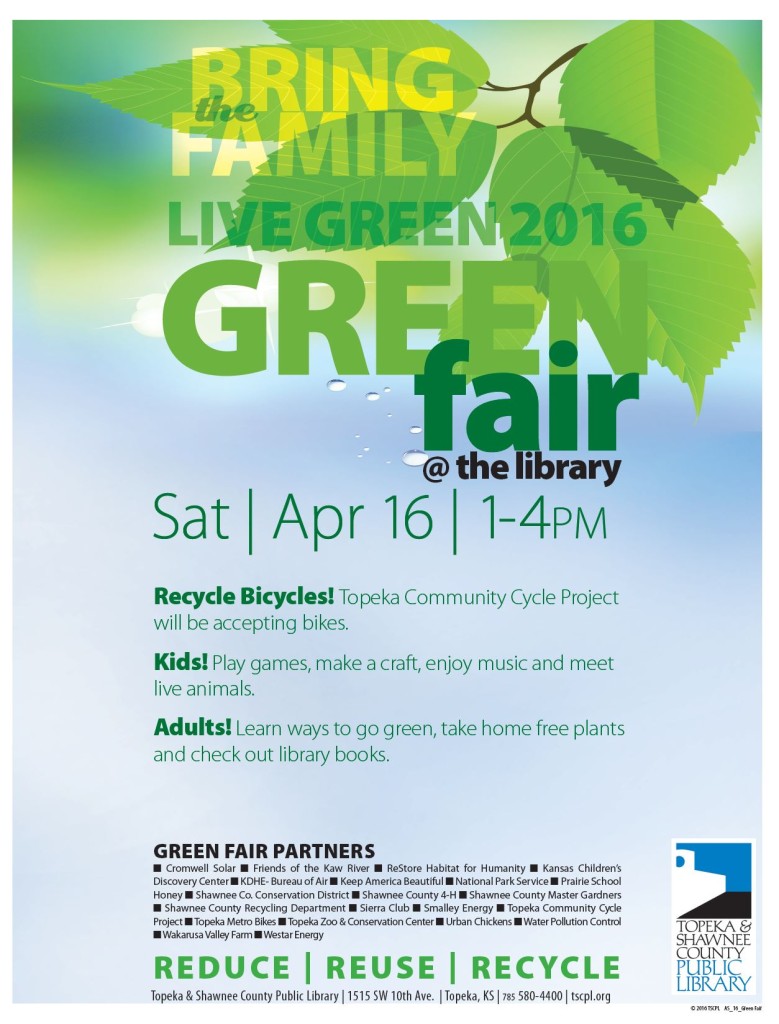 MANHATTAN is the PLACE TO BE this weekend!
Come see the Reel Paddle Film Festival, then join us for
the Little Apple Paddle on Saturday and Sunday.
Spring is in full bloom, and the Reel Paddling Film Festival World Tour arrives at Flint Hills Discovery Center with an assortment of the best films that showcase paddle excursions. Find your floating flights of fancy in big screen grandeur at the Immersive Experience Theater.
The Reel Paddling Film Festival 2016 World Tour makes its second stop in Manhattan, as the 2015 Discovery Center stop marked the 10th annual tour. Get your paddle on in The Little Apple!
Tickets by calling 785-776-8829 at the Manhattan Area Chamber of Commerce.  You can pay by credit card and tickets will be at "Will Call".  Tickets are $5 in advance or $10 at the door.
Saturday, April 16 and Sunday, April 17 – Little Apple Paddle Trip on the Kansas River from Junction City to Manhattan with overnight camp on a sandbar.  Contact Marcia Rozell to reserve your spot via
email
or at 785-537-3030.
Hike along the Kansas River at Kaw State Park this Saturday, April 16. 
April 16 — Have you stood on the edge of your Kansas River and experienced its beauty? Join Lawrence Parks and Recreation on a hike through an extensive oak-hickory forest on steep slopes with beautiful views of the Kansas (Kaw) river. A Friends of the Kaw member will be on hand to discuss the Kansas river. The trip leaves from Sports Pavilion Lawrence. Sign up on the City of Lawrence website.