Chasing the Channel – Blog No. 29
Spring, Summer and Kansas Water!
Friends….it was a typical super busy spring and start to the summer at FOK.  If you follow us on social media, then you know!  Cleanups, beginner paddles, student paddle trips, restoration work days, Kids About Water classes, and my work advocating at the legislature.  We also added a couple of new members to our team – Jane Liebert, our new Director of Major Gifts & Planned Giving; and Macy Baumgartner, our new Administrative Coordinator.  These new team members have already hit the ground running and have met many of you at our events.  Macy is the new face of our membership and Jane will work with donors to help them meet their goals for the Kansas River.   We have such a bright future ahead for the Kansas River – thanks to this great team and people like YOU!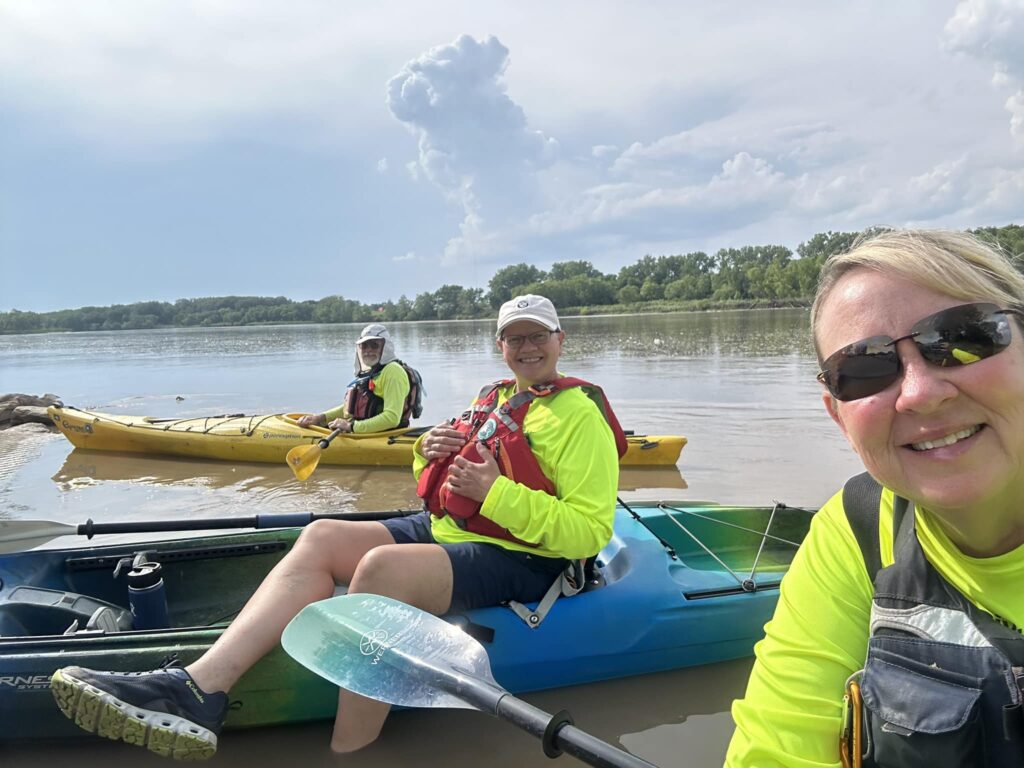 We had a very successful legislative session for water this year.  By end of April, Governor Kelly signed Senate Substitute for HB 2302, a bipartisan bill that increases funding for the State Water Plan.  The Governor also signed House Bill 2279, a bipartisan bill that requires Kansas' five Groundwater Management Districts to submit annual reports to the Kansas Legislature with updated water conservation and stabilization plans for groundwater.  You can learn more here:  Senate Substitute for HB 2302: http://www.kslegislature.org/li/b2023_24/measures/hb2302/.  House Bill 2279: http://www.kslegislature.org/li/b2023_24/measures/hb2279/
I also took a trip to Dodge City for the Kansas Water Authority Meeting in June. Following that was the Kansas Geological Survey tour in southwest Kansas. I learned how to measure the wells of the Ogallala Aquifer, a program that is performed every January, usually in very wintry conditions!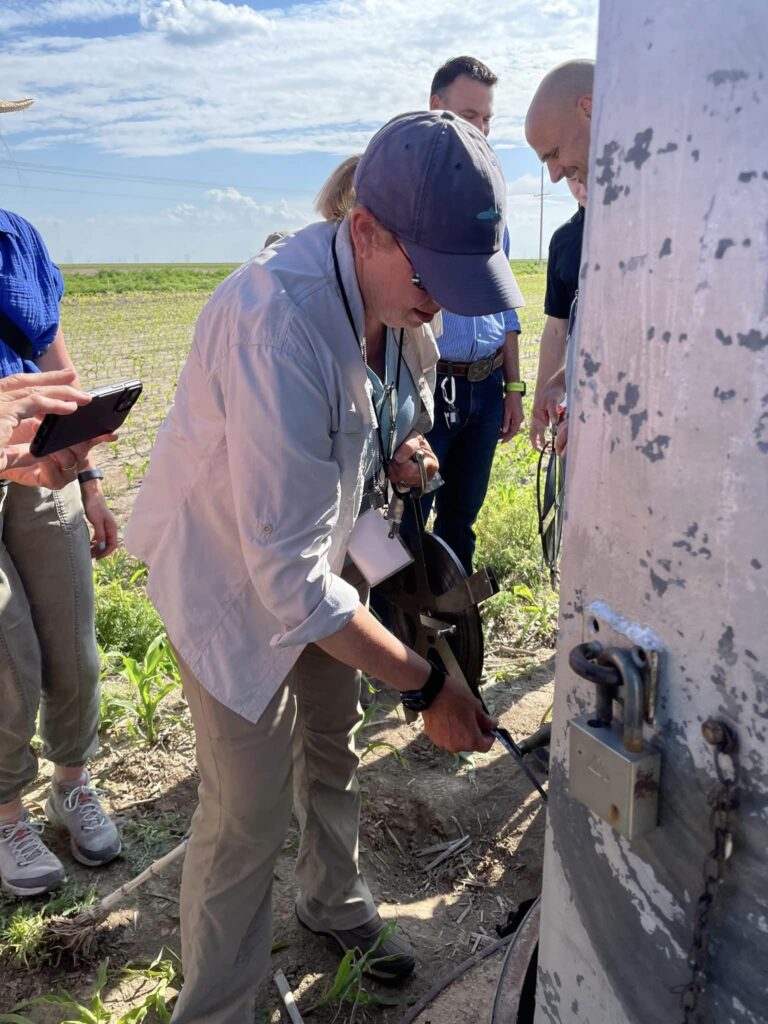 We also were grateful to be invited to the Symphony in the Flint Hills this year as a speaker. I spoke under one of the big tents about the Kansas River and the importance of being a prairie based river. When we protect prairie, we also protect the Kansas River!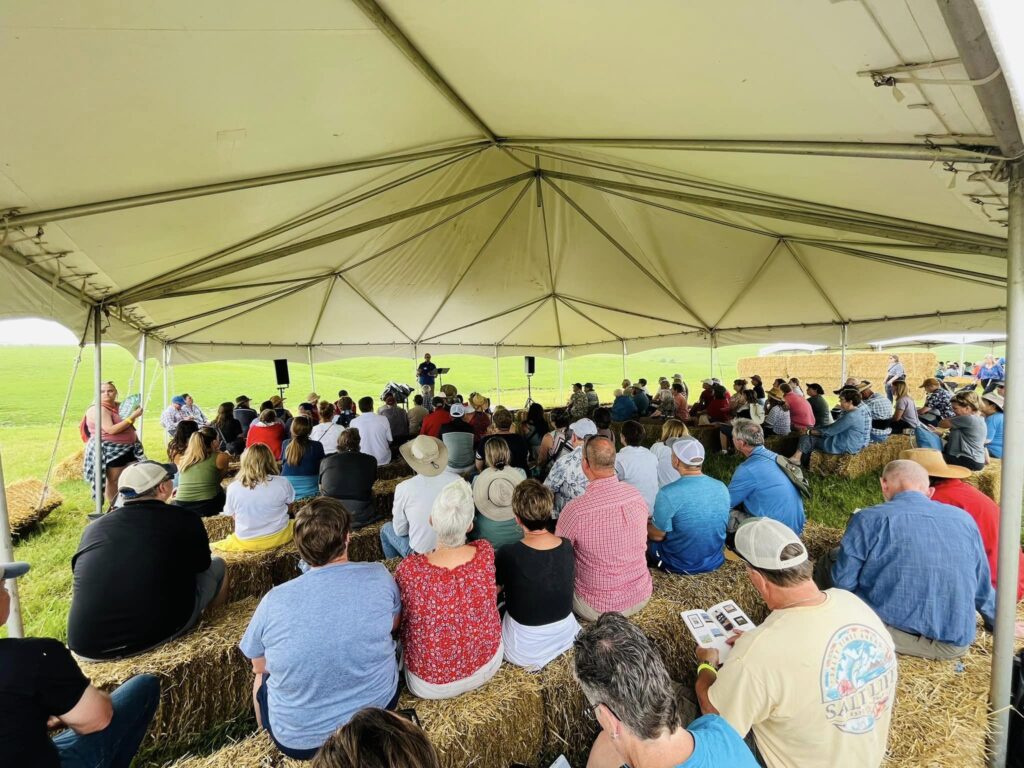 Just released this week, I joined the podcast in my role as Chair of the Kansas Water Authority. Along with Connie Owen, the Director of the Kansas Water Office, we discussed water issues in Kansas. Click below to listen to the podcast and you can learn about the State Water Plan, the role of volunteers and public outreach, and efforts to elevate water funding in the Kansas Legislature. This podcast has it all!  Listen here:  https://ksoutdoors.com/KDWP-Info/News/Flatlander-Podcast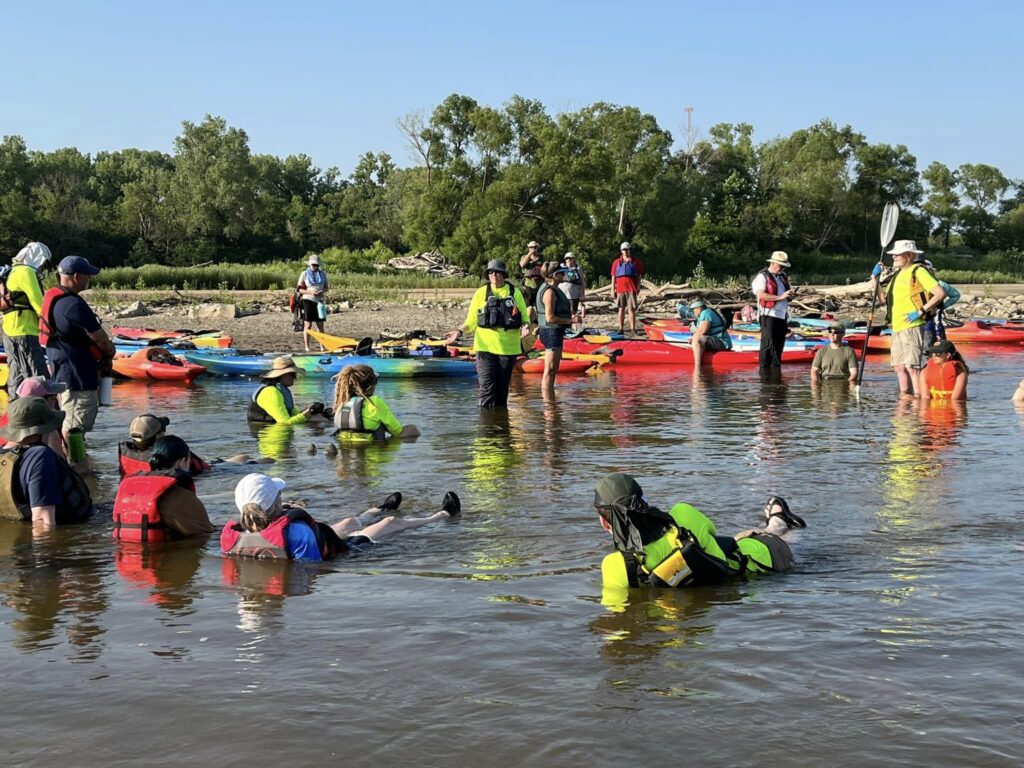 We have many more Beginner Wednesday's coming up, so be sure to join us for your first Kansas River paddle! This is one of our most popular events and we love sharing what we know with you so that you can create your own river adventure. You can see the dates and sign up here: https://www.eventbrite.com/o/friends-of-the-kaw-17751155327
We also have Beginner Camping – two more events with one in Edwardsville and one in Junction City!  https://www.eventbrite.com/o/friends-of-the-kaw-17751155327
Lastly, and very importantly, Friends of the Kaw is The Merc Co+op's, Change for our Community recipient for July! We are honored to be chosen and to represent our wonderful community. Every time you round up at checkout, you're helping to protect the Kansas River! Thank you so much for your support!
We are getting ready for the fall season for both our Kids About Water (KAWS) Program and our Riverbank Restoration Program….so watch for more details coming soon.  Oh….and Beers of the Kaw is coming up Sunday, November 5, 2023 at Abe & Jake's Landing in Lawrence!  Make sure you have the date on your calendar.  The tickets will go on sale just after Labor Day!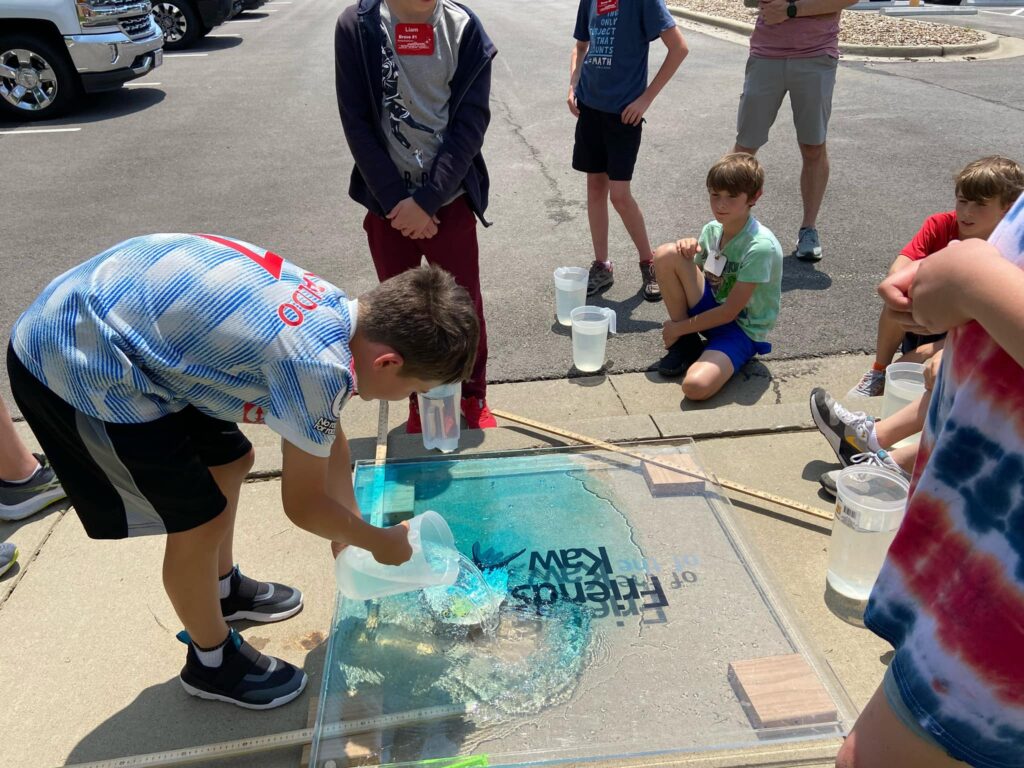 Thank you for supporting our work. We are truly grateful to have all of you in partnership! We hope to see you all on the Kansas River soon!
For the river,
Dawn Buehler
Your Kansas Riverkeeper