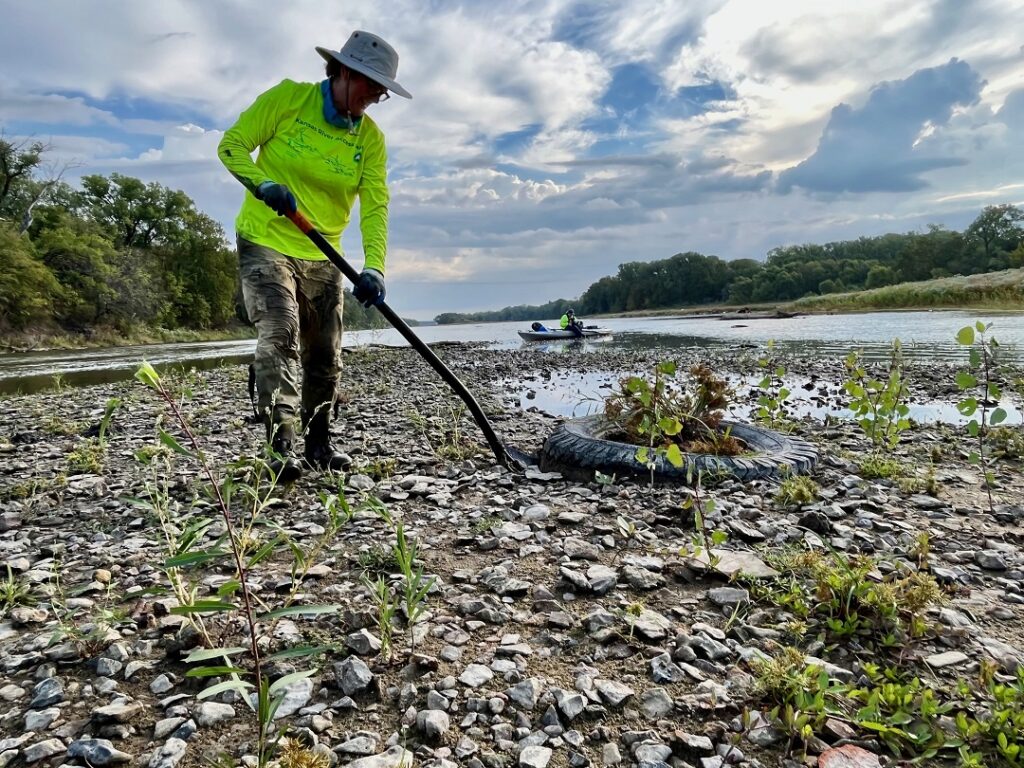 2024 WISH LIST
Dear Friend of the Kaw,
As another year draws to a close, I want to take a moment to express my deepest gratitude for your unwavering support and commitment to Friends of the Kaw.
Friends of the Kaw achieved remarkable milestones in our mission to protect, preserve, and advocate for the Kansas River… none of this would be possible without your support.
In the past year alone, your contributions enabled us to:
Remove tires, battery cases, trash, etc.
Advocate for the rehabilitation of the Kansas River's environs, including its water quality, water quantity, and wildlife habitat.
Promote compatible public recreational uses of the Kansas River and encourage the development of public access.
Educate the public and youth about the importance, benefits, and beauty of the Kansas River.
Cooperate with other people, organizations, and public agencies in support of a healthy Kansas River ecosystem.
Monitor, respond and mediate suspected pollution incidents.
Great things are in store for 2024, and I ask for your help to build a lasting future for the Kansas River.
Dawn Buehler
Kansas Riverkeeper® & Executive Director
PS: Giving online is simple. Make your gift today kansasriver.org/donation
Read all about our 2024 Wish List here!