5TH ANNUAL
BEERS OF THE KAW – ALE TRAIL
Join us for the 2020 Version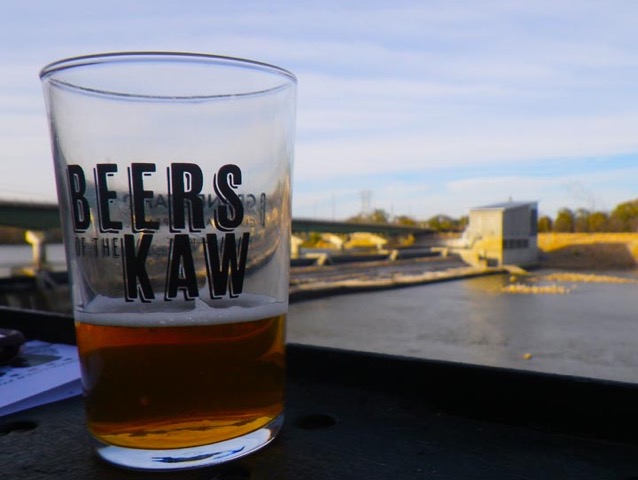 Supporting Friends of the Kaw and our work for the Kansas River! 
TICKETS on Sale….October 1, 2020!
Event Details:  Tickets are $25.00 and a donation to Friends of the Kaw!
You will receive a list of discounts to brewers businesses, watershed map, and a program for the Beers of the Kaw Ale Trail via E-mail.  You will have from November 1, 2020 to December 31, 2020 to complete the Ale Trail Map. You can choose to visit the brewery at their location on the map, drink their beer at another venue, or buy their beer at a local liquor store – up to you how you journey on the Ale Trail!  
If you return the map to Friends of the Kaw and have visited all of the breweries, you will be entered into a drawing for Door Prizes!  All details will be included in the e-mail!  
Guess who's coming to BEERS OF THE KAW ALE TRAIL?
19 Brewers….come taste some great brews!
Barristers Brewing
Black Stag Brewery
The Blind Tiger Brewery & Restaurant
Blue Skye Brewery and Eats
Boulevard Brewing Company
Defiance Brewing Co.
Fields & Ivy Brewery
The Free State Brewing Co.
Happy Basset Brewing Co
Iron Rail Brewing
Kansas Territory Brewing Company
Kansas City Bier Company
Lawrence Beer Company
Gella's Diner & Lb. Brewing Co.
Lost Way Brewery
Norsemen Brewing Company
Yankee Tank Brewing
So thankful to our sponsors!
Legacy Sponsors
Bowersock Power & Mill Co.
Evergy Green Team
Watershed Sponsors
Blue Collar Press
Lucia Beer Garden + Grill
River Sponsors
Tributary Sponsors
Stream Sponsors