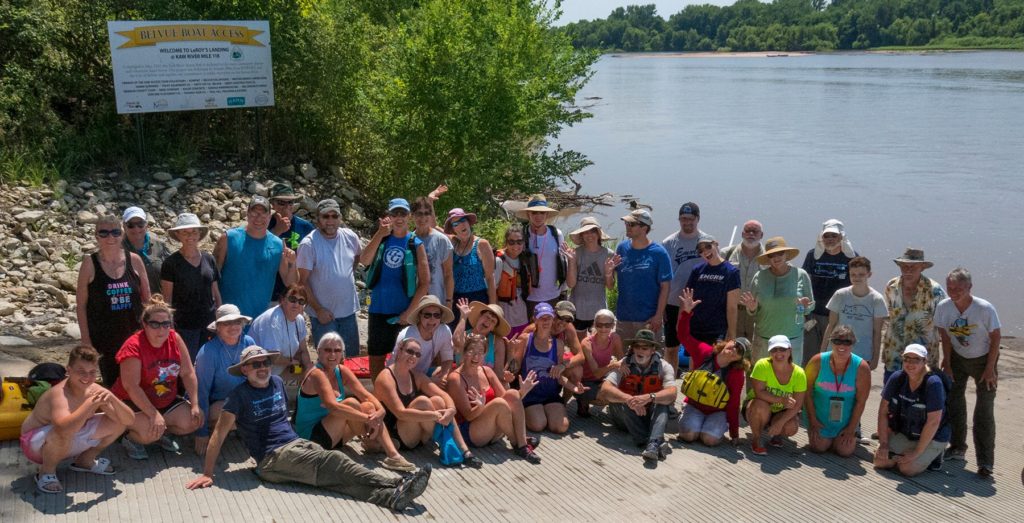 When you join Friends of the Kaw you become part of a team of people working to protect and preserve the Kansas River. Why is this important? The Kansas River is a major source of drinking water for over 800,000 Kansans and provides habitat for a wide variety of plants and animals. It's also a recreational treasure – a 173-mile water park where you can fish, paddle and enjoy nature!
Your Friends of the Kaw membership helps us to budget and plan our river protection efforts more effectively. As a member you will have the opportunity to:
INCREASE OUR VOICE – to protect the Kansas River!
Attend free member events – quarterly educational events!
Enjoy free paddles with your own canoe or kayak.
Receive special promotions for events.
If you choose to join as a monthly sustaining member, the amount received over the amount of your membership will be processed as a direct donation.
Thank you for supporting Friends of the Kaw and our work for the Kansas River!
Don't want to renew online?  Download our MEMBERSHIP FORM and mail to:  PO Box 1612, Lawrence, KS 66044
More
Annual Sustainable Membership
Individual
More
Family Membership
Individual
More
Corporate Membership
Organization