Wakarusa Riverbank Restoration Project
Friends of the Kaw and Native Lands LLC along with the City of Eudora Parks and Recreation Department. and the Eudora Parks and Recreation Foundation are returning native plants to the boat ramp in Eudora.  Removing non-native plants and returning native grasses, wildflowers, trees, and shrubs will slow storm water and stabilize soil, decreasing erosion on the bank. The native plants will also filter pollutants and debris, provide habitat for wildlife, and provide food for pollinators.  They are also beautiful!
Join us for a workday and be a part of the action!  Many of the restoration tasks will be completed during volunteer workdays.  Most workdays last about 2 hours and begin with a quick presentation about the project and why natives matter.  After that, everyone gets to work removing invasive plants, planting new native plants, or taking care of other tasks.  This is a two-year project with workdays occurring mostly in the spring and fall, ending in late spring 2022. 
Sign up for our volunteer email list here.  We'll send out information before each workday and we'll share the latest news.  Don't want to sign up but want to see what's happening?  Follow us on social media – Facebook, Twitter, and Instagram – and we'll post pictures and information about all the project happenings.
Email Program Manager Kim Bellemere at kim.bellemere@kansasriver.org with questions or for more information. 
We can't wait for you to join us in Eudora!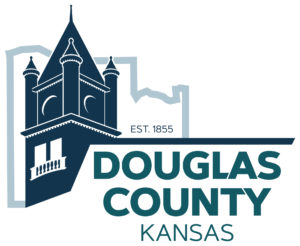 This project has been funded in part by a grant from the Douglas County Heritage Conservation Council. However, the content is solely the responsibility of the authors and does not necessarily represent the official view of the Douglas County Heritage Conservation Council.
Thank you to our project partners: