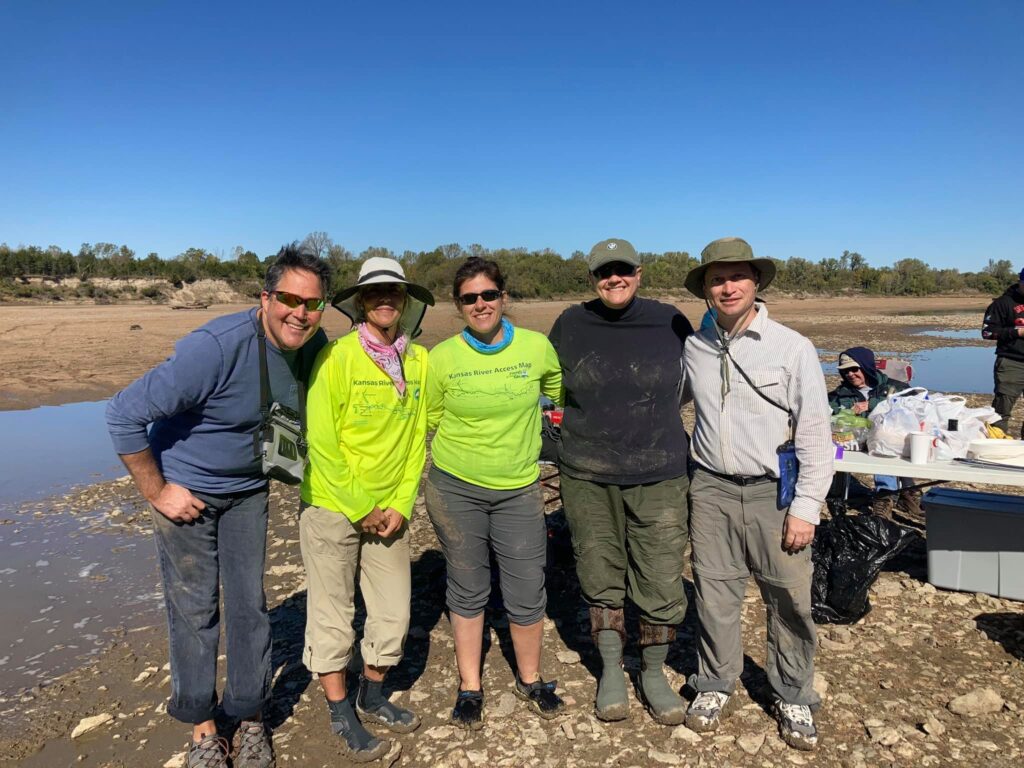 Kaw River Guide on the River
Come join FOK as a Kaw River Guide on our Group Educational Paddle Trips and big river cleanups that run from mid-April through the end of October each year. We need volunteers like you to provide guidance to new paddlers on our private, educational, and clean-up paddle trips. If you are interested in becoming a volunteer and you have your own boat, please join us for our Kaw River Guide Workshop in May each year and then join us on the river. You can join us mid-year – we will help train you as we go. See our full calendar for specific dates and trips!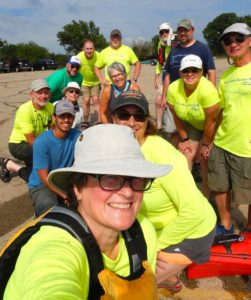 Responsibilities include:
Bring your own kayak and gear
Be available for 6-8 hours for a paddle trip
Member of the FOK Team
Assist with in-river cleanups
How can you get signed up? Send your NAME and E-MAIL address to Dawn Buehler, Kansas Riverkeeper, at riverkeeper@kansasriver.org. When we have volunteer opportunities, you will receive our Volunteer Request Newsletter. If you have questions, you can e-mail Dawn or call 785.312.7200. Thank you for your interest in our KAW RIVER GUIDE Volunteer Opportunities!
KAW RIVER GUIDE: VIRTUAL TRAINING MATERIALS
We recreated these online educational tools during the 2020 COVID Pandemic. We will leave them here as an educational resource!
Kaw River Guide Workshop Introduction Webinar: Watch here!
Paddle & River Tips: Read here!
Paddle Instruction: Read here!
FOK Program Overview Webinar: Watch here!
FOK National Water Trail Update & Plans: Watch here!
Know Before You Go!: Watch here!
Volunteer Opportunities: Email riverkeeper@kansasriver.org
Recommended First Aid Kit List: Read here!
Recommended Gear List from Kaw River Guides: Read here!
To Be Added to the Volunteer E-Mail List: Email to Dawn Buehler, Kansas Riverkeeper, at

riverkeeper@kansasriver.org

.