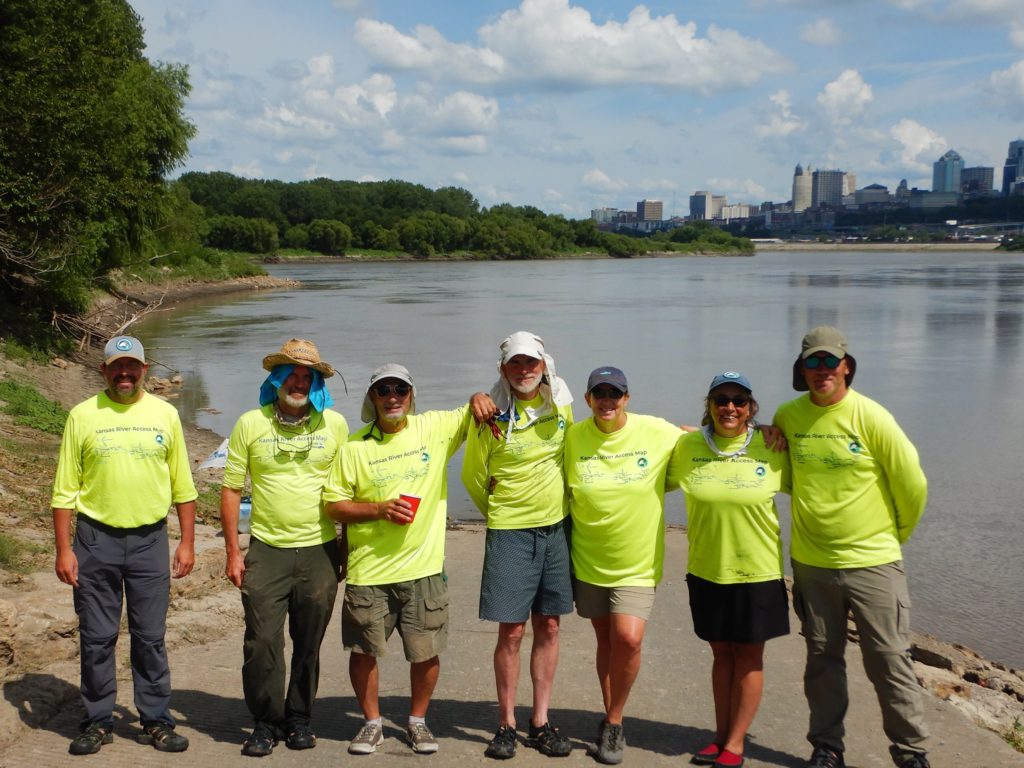 KAW 173 – Day 9
River Mile 19 and kayaked 19 miles to River Mile 0 on the Kansas River Water Trail.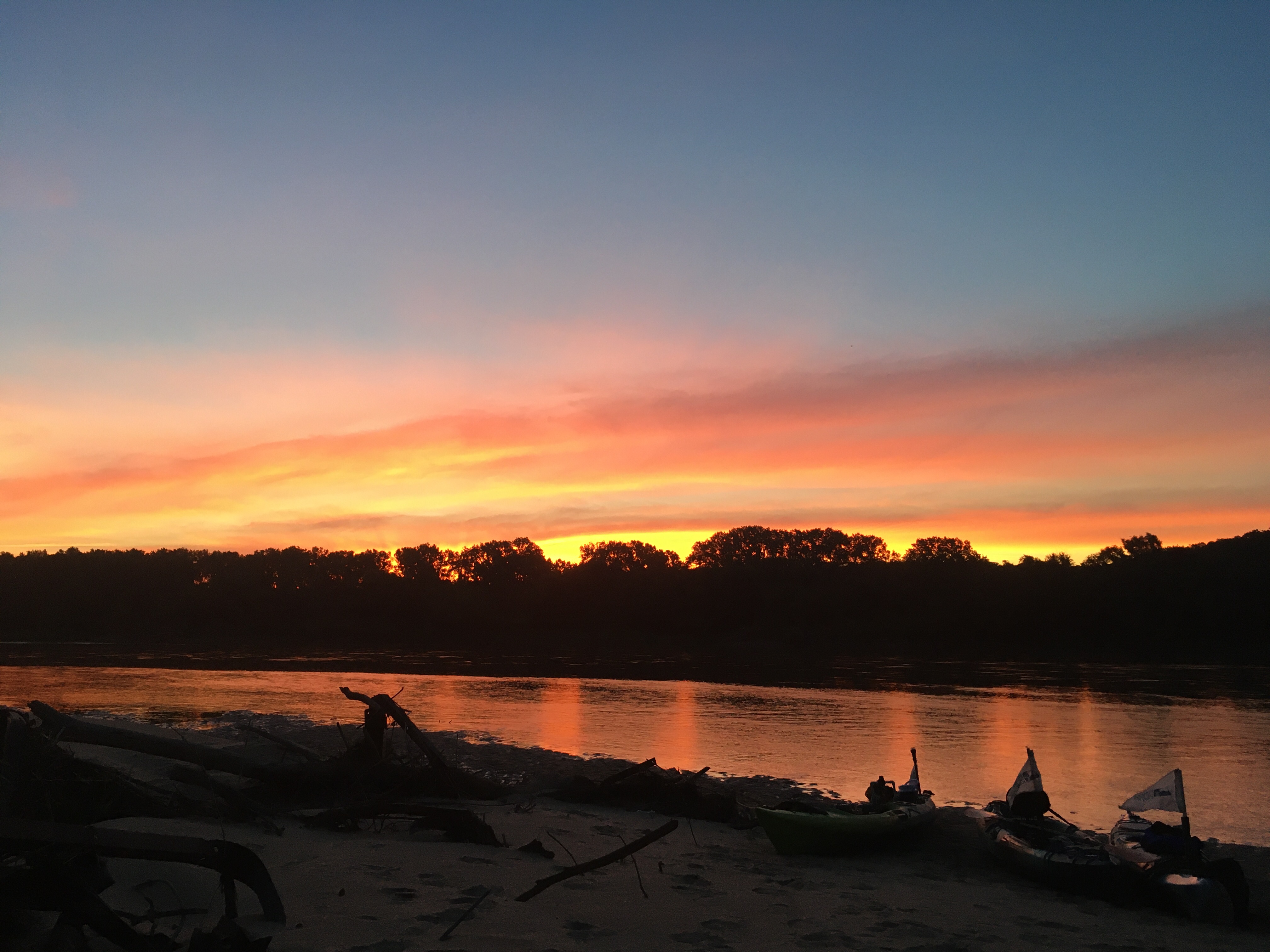 I woke early and couldn't sleep. I think the anticipation of the day ahead kept my mind from settling down. We had stayed on a beautiful, big sandbar with trees and the morning sounds were amazing as we were also greeted with a gorgeous sunrise that blanketed the sky.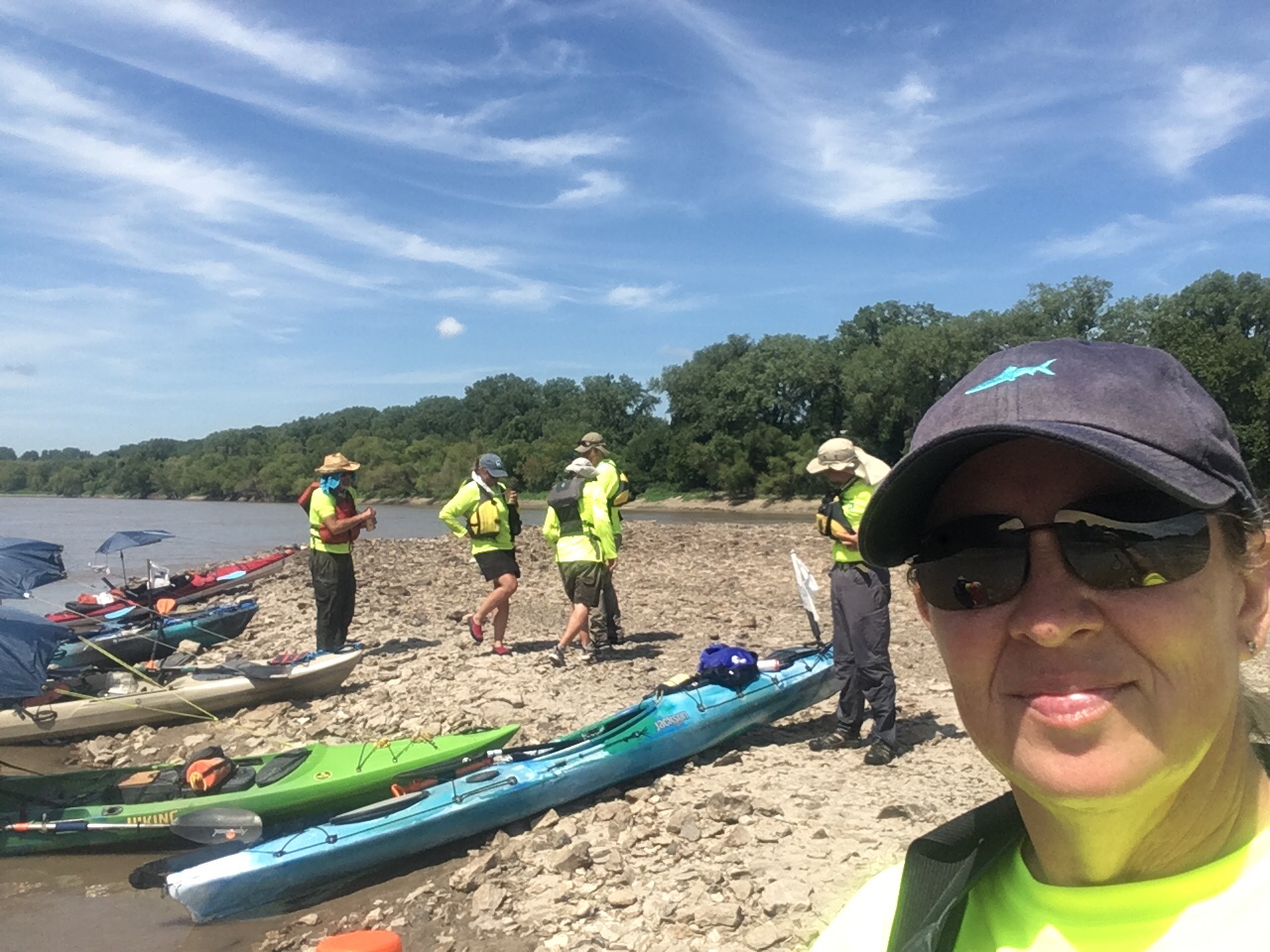 Today was going to be epic, at least for the 7 of us. We spent a lot of time planning, discussing, and preparing our mind and bodies for this trip. Everyone on this team is between the ages of 40 and 62. I think one of the best stories of this trip is that we all made it and so can you. You don't have to be 20, you can do it at any age if you prepare and have a good mindset. It helps to have great teammates too.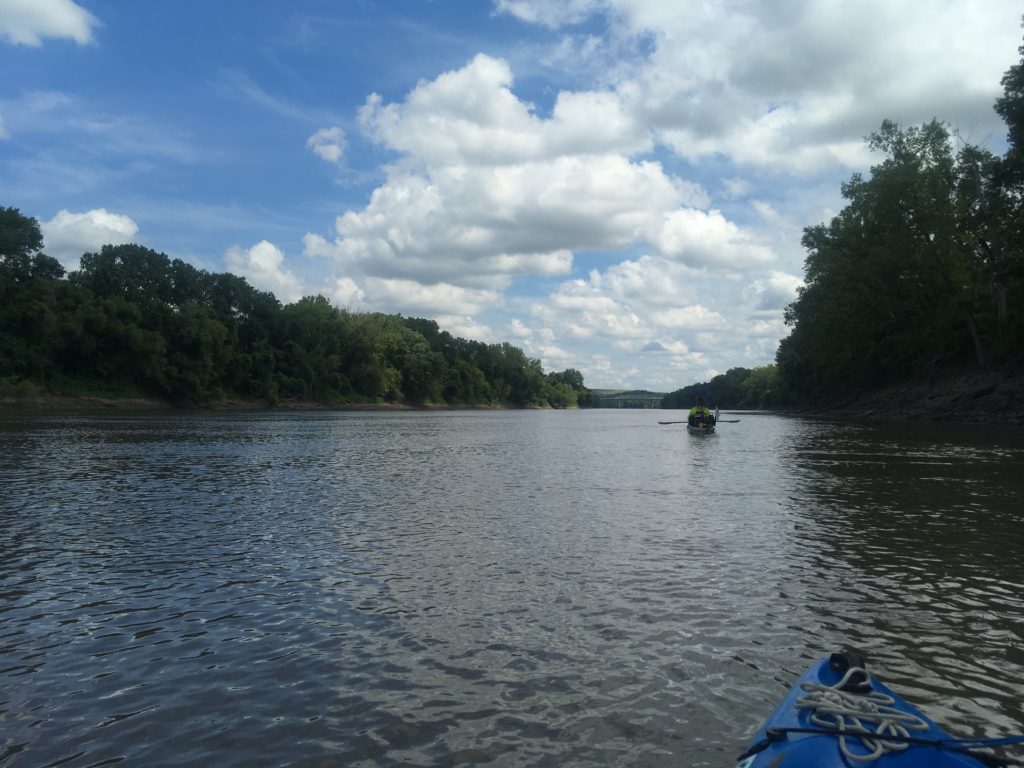 I know that when I reflect on this journey in the future, I will remember how strong I felt, how determined, and how proud I am of myself and my river friends. We did it. We kayaked all 173 miles of the Kansas River Water Trail!

I need to thank my teammates. They pushed me, themselves and each others when we needed it. They put up with my incessant planning and organizing and drive to not miss an opportunity for advocacy and awareness. They participated in the public events like champs and dealt with all of my nit picky details. All of us have our quirks and I'm thankful they put up with mine!

We would not have had such a successful outreach, media campaign, food stops and execution of our plan if it wasn't for our Program Manager, Kim Bellemere. She not only went above and beyond every single day, but she did it with a smile. Thank you to her husband for cleaning the mud on the Topeka boat ramp when no one else did and for helping nightly with gear and water checks.

Thanks to the FOK Board, for always supporting my crazy ideas. And to Marcia for being the glue stick and my soul sister. To Lisa, you make it all easy.

Last and certainly not least, to my husband Dennis, that does absolutely everything that I ask. You are my heart.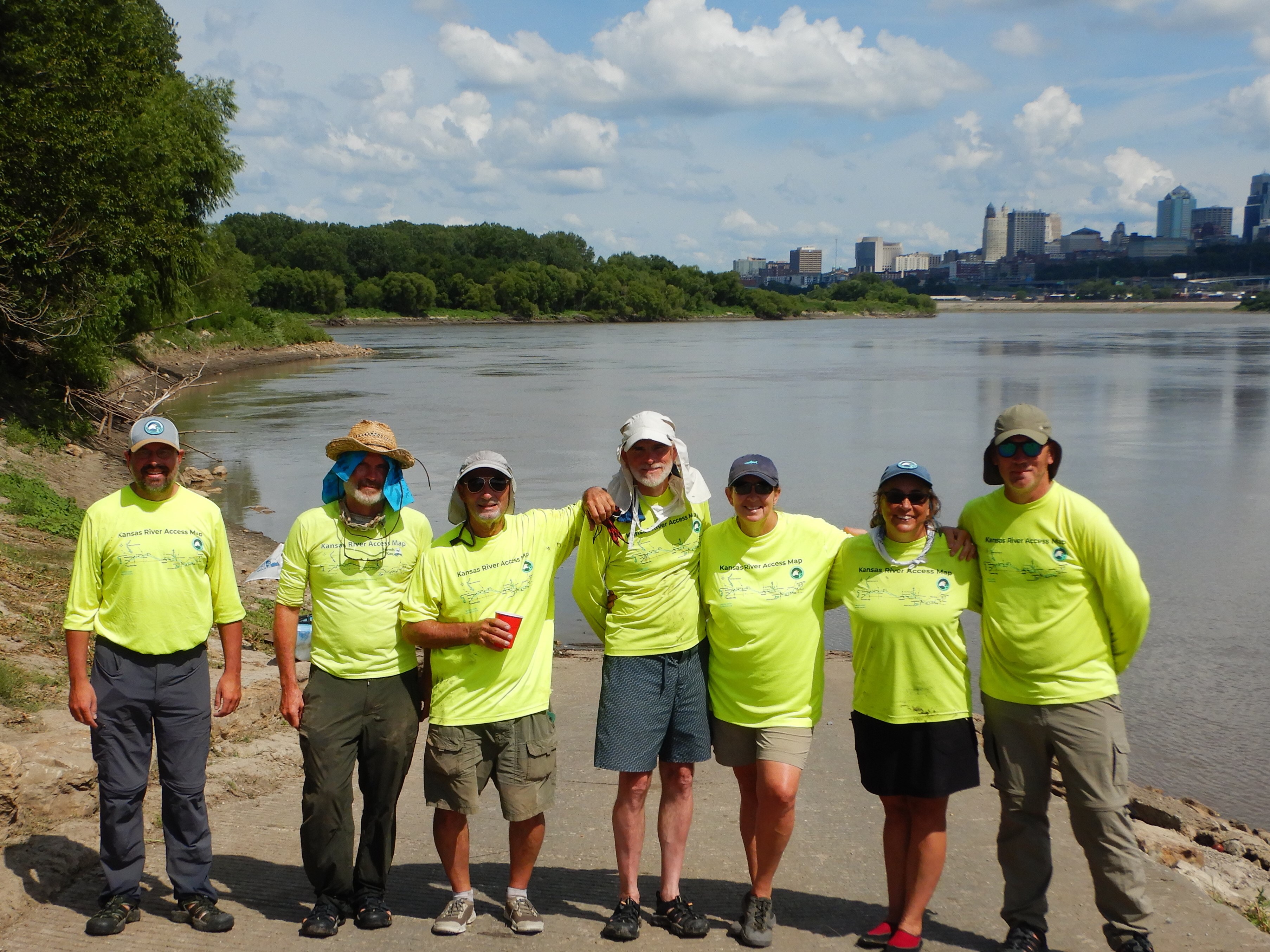 To "Steady, My Favorite, Mr. Gadget, Sugar Cookie, Sherpa and my Soul Sister"…you have my eternal gratitude and love.

With love for my friends and the Kansas River,

Dawn, Your Kansas Riverkeeper