Beers of the Kaw – Ale Trail!
Supporting Friends of the Kaw and our work for the Kansas River! 
TICKETS on Sale….officially October 26, 2020! Get yours a little early …postcards will go out starting the week of October 26!
Link to ticket sales!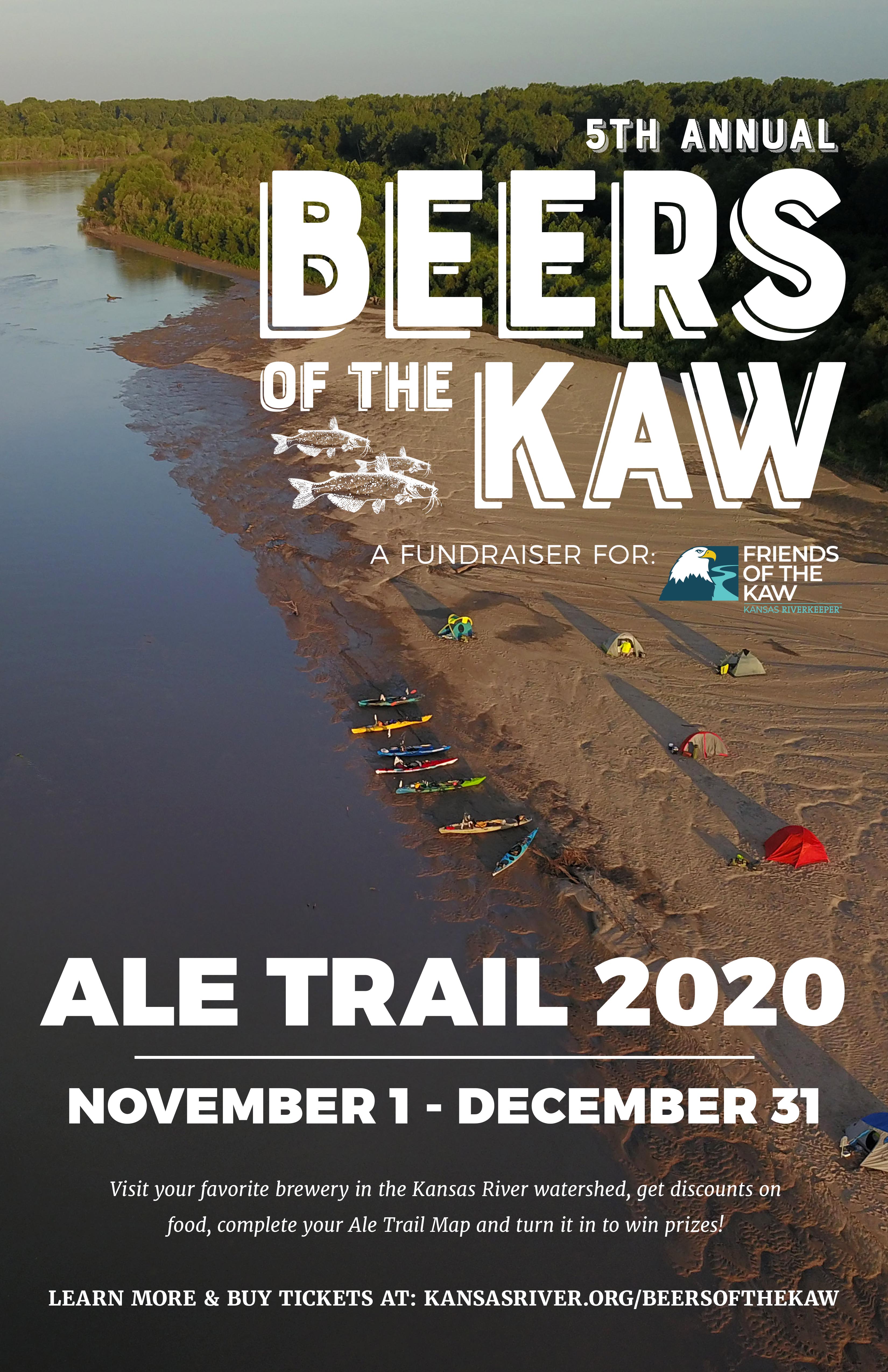 Event Details: Tickets are $25.00 and a donation to Friends of the Kaw!
You will receive a postcard of brewer watershed discount….take it to your favorite brewery, get it checked off and you are on your way! You will have from November 1, 2020 to December 31, 2020 to complete the Ale Trail. You can choose to visit the brewery at their location on the map, drink their beer at another venue, or buy their beer at a local liquor store – up to you how you journey on the Ale Trail!
If you return the postcard to Friends of the Kaw and have visited all of the breweries, you will be entered into a drawing for Door Prizes! You can email, mail or post a picture of your completed photo on our Beers of the Kaw Ale Trail Group page on Facebook!
Email to: info@kansasriver.org
Mail: PO Box 1612, Lawrence, KS 66044
Guess who's coming to BEERS OF THE KAW ALE TRAIL?
9 Brewers….come taste some great brews!
1524 Brew House – Concordia
23rd Street Brewery – Lawrence
Fields & Ivy Brewery – Lawrence
The Free State Brewing Co. – Lawrence
Happy Basset Brewing Co. – Topeka
Kansas City Bier Company – Kansas City
Lawrence Beer Company – Lawrence
Manhattan Brewing Co. – Manhattan
Tallgrass Tap House – Manhattan