KAW 173 Journey – Day 1
River Mile 173 and kayaked 6 miles to River Mile 167 of the Kansas River Water Trail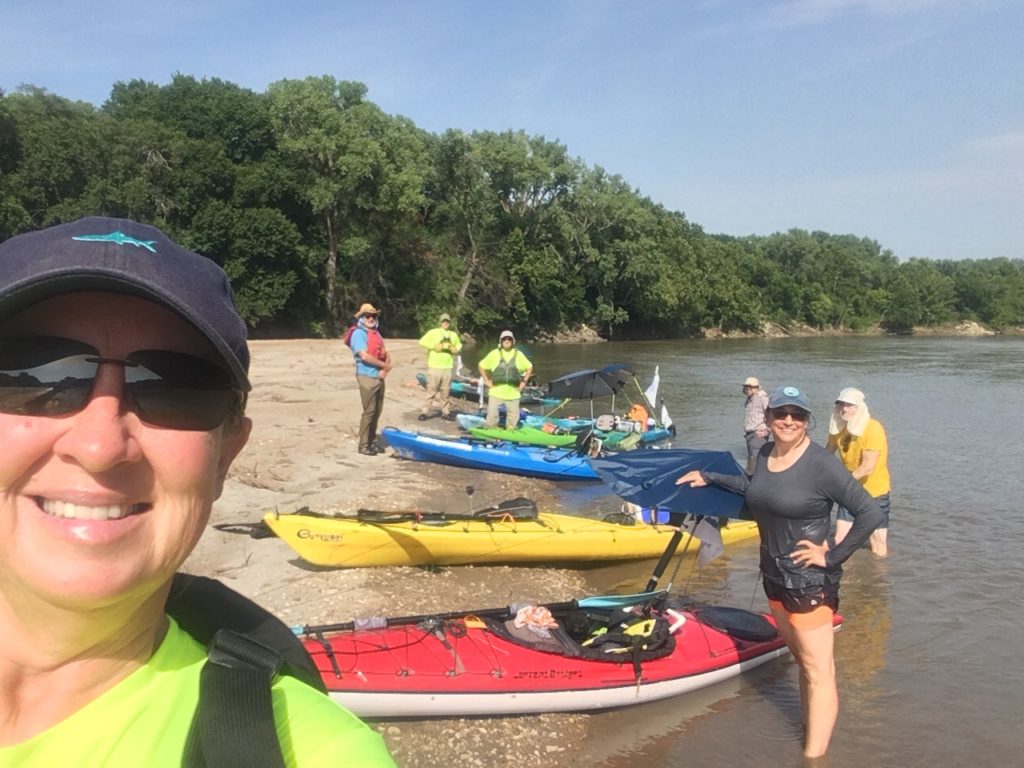 On this beautiful summer afternoon, we launched from Junction City onto the Republican River and paddled our kayaks to where it meets the Smoky Hill River and the Kansas River begins. Seven of us are making this journey together to raise awareness about the Kansas River Water Trail amd we are excited to see all of you either at the public paddles or the community events!
Along the way, we enjoyed the beauty that only this river can offer in our beautiful state of Kansas. We enjoyed the calm, cool waters of the river when we stopped for a break at a sandbar. We cooled off and then continued on our journey. It felt wonderful to be in no hurry, and just simply let our boats flow with the river… and immerse ourselves in nature.
Along the way we saw a ton of wildlife today. it is not uncommon to see many Blue heron on the Kansas River, and today we saw seven. We also saw three bald eagles, a kingfisher, fish crow, 20 Canada geese, and even quietly rolled up on a beaver sitting on the banks!
As I sit here on this beautiful sandbar, and reflect on the day… I can hear a bobwhite quail. We also were surprised when our KSU professor entomologist paddler discovered a tiger beetle larva on the sandbar! Let's just say it's been a great day for wildlife!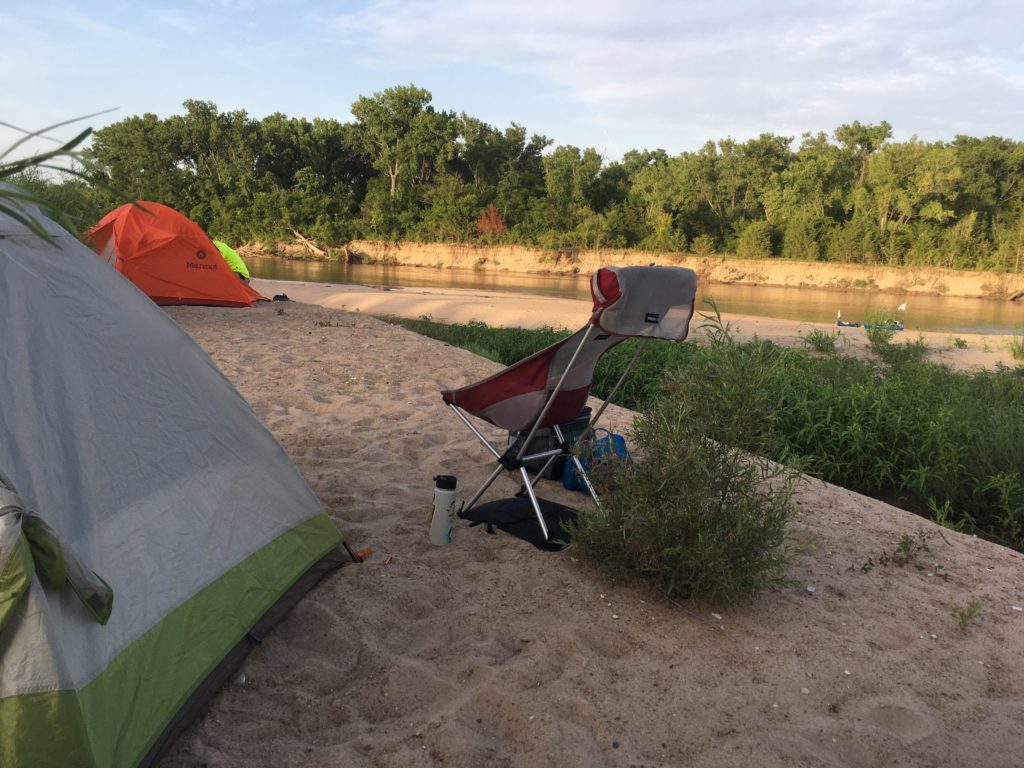 We are all set up for the night, believe me when I tell you that there is nothing better than camping on a Kansas River sandbar… Good night all. See you tomorrow out on the river!