River Mile 167 and kayak 26 miles to River Mile 141 of the Kansas River Water Trail
We made it from just downstream of Junction City all the way to halfway between Manhattan and St. George… and boy was it hot! We've experienced many Kansas summers on the Kaw and we've learned how to be prepared. Four of us have shade umbrellas on our kayaks and before you make fun of that, know this…they work! We also take many breaks along the way to sit in the shade and sit in the river because the cooling water can actually cool you off really quickly. And lastly, we are really diligent about hydrating. Many many thanks to Kim, our program manager, who is meeting us along the way with freshwater and on days like today, cold watermelon! Big thanks also to one of our guides' wife in Manhattan who brought us cold drinks which was such a fabulous treat!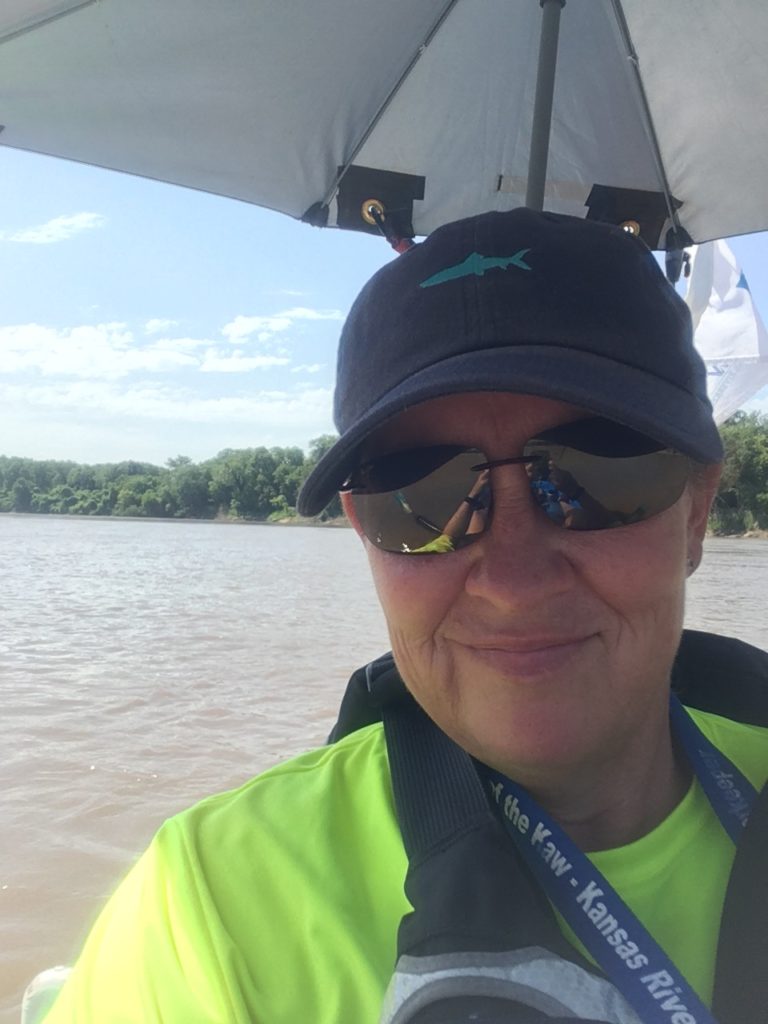 Today we had a public paddle and a community event in Manhattan! We are so grateful to all of those that came and celebrated the trail with us. We enjoyed visiting with the mayor of Manhattan, and many other public servants that works so tireless for the community. Just think of all the possibilities along the river trail in this community, from kayak storage lockers to bike rentals to get you downtown. We look forward to developing these opportunities with Manhattan!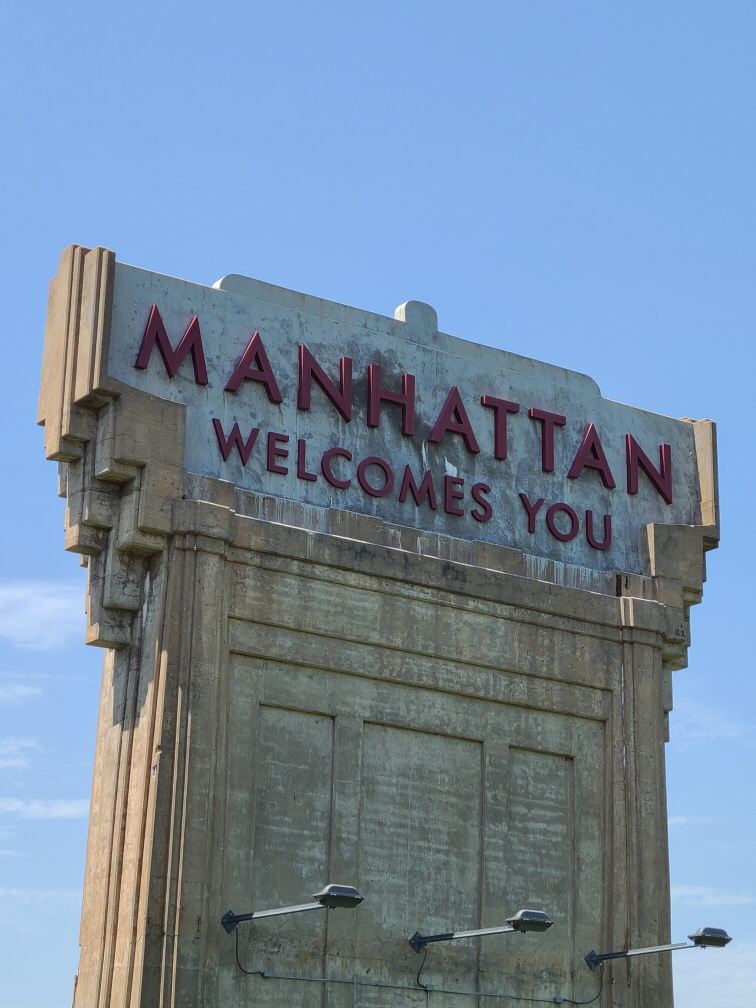 Today was another stellar day of wildlife and we saw many bald eagles and herons again, a few beavers and so many birds that it's hard to remember them all.
I'm going to sign off for tonight and enjoy dinner on the sandbar and what I'm sure will be a beautiful sunset. We are looking forward to 85 degrees tomorrow! See you in St George!
For the river,
Dawn, Kansas Riverkeeper