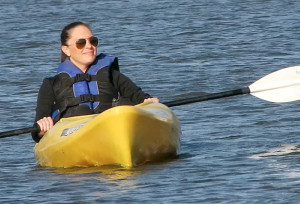 Thank you to everyone that joined us this season on the Kansas River. As the new Riverkeeper this year, I learned a great deal and met some amazing people. The float season did not quite go as planned, but when Mother Nature is in control, nothing is as we plan! We finally got on the Kansas River at the end of July and were able to complete all of our educational floats by the end of October. Thank you to everyone…for your donations to Friends of the Kaw, for your patience as I learned the ropes, and for the new friendships that we created along the way. ~RK
Cleanup Projects – Volunteers Needed
Come join us on Saturday, November 7, 2015 from 9:00 am to 1:00 pm at the gorgeous Kaw Point Park in Kansas City, Kansas for a cleanup day. Activities will include cleaning up trash and collecting leaves and whatever else needs to be done. RSVP to the Riverkeeper or call 785.312.7200.
Stay tuned…we are scheduling a cleanup of Jersey Creek in Kansas City, Kansas. We hope to announce a date and details soon!
If you have a favorite spot along the Kansas River that you feel needs cleanup efforts, please email the Riverkeeper or call 785.312.7200.
Kids About Water (KAWS) Volunteer Training
We are having a training session for volunteers that want to help us with our Kids About Water (KAWS) Education Program! The KAW Project is a five-lesson water quality issues and actions curriculum that targets students in grades 6-12 classrooms and other educational organizations. Our Volunteer Training will take place:
Date: Wednesday, November 4, 2015
Time: 3:00 pm to 5:00 pm
Place: K-State Olathe
RSVP to Laura Calwell at 913.963.3460 or via email.
Membership
Are you a member of Friends of the Kaw? You can join us today for just $15.00! When you donate to our organization, you increase our voice and help us protect and preserve the Kansas River! We want to raise the profile of Friends of the Kaw…won't you join us today? You can join via paypal on our website at https://kansasriver.org/donate/ or mail your donation to PO Box 1612, Lawrence, KS 66044.
Donations
Do you have something you would like to donate to Friends of the Kaw? We accept donations of anything that would help to run our program – including canoes, kayaks, life jackets, etc.
Float Assistants and Volunteers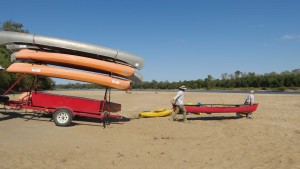 If you are interested in becoming an FOK float assistant or volunteer, email the Riverkeeper at Riverkeeper@kansasriver.org to get your name on our volunteer e-mail list! We send out requests for volunteers as needed and would love to have you join us.
As always, thank you for your continued support of our efforts to protect and preserve the Kansas River. If you have any concerns or would like to help with our mission, please contact the Riverkeeper!
Wishing everyone a wonderful fall season!