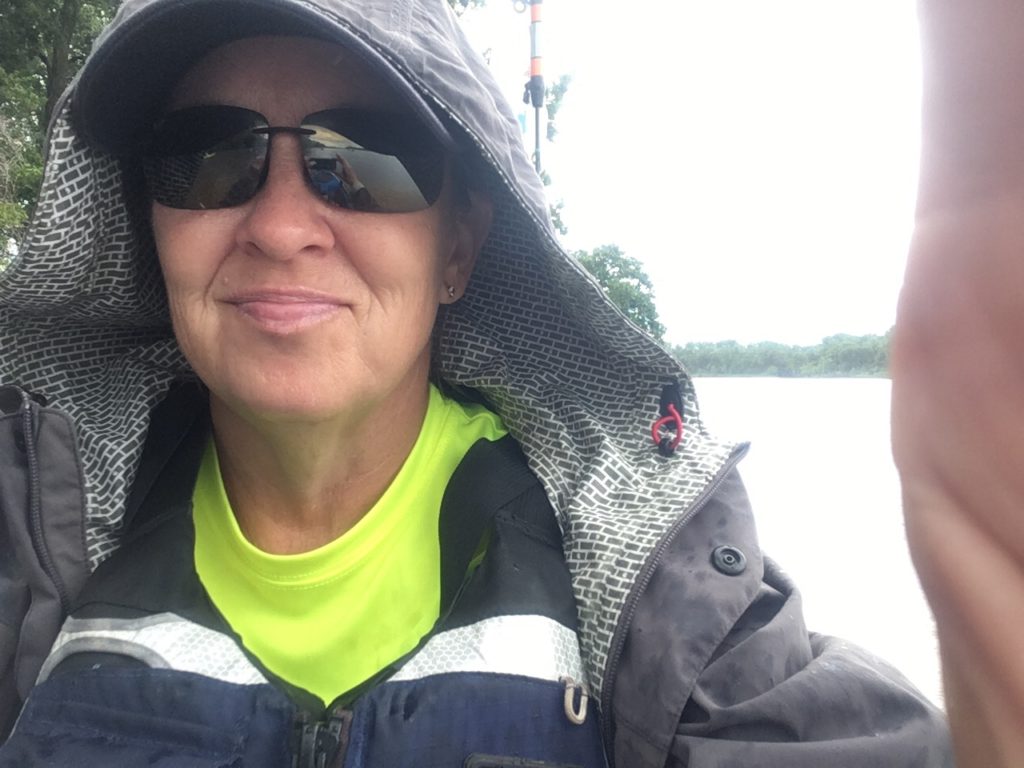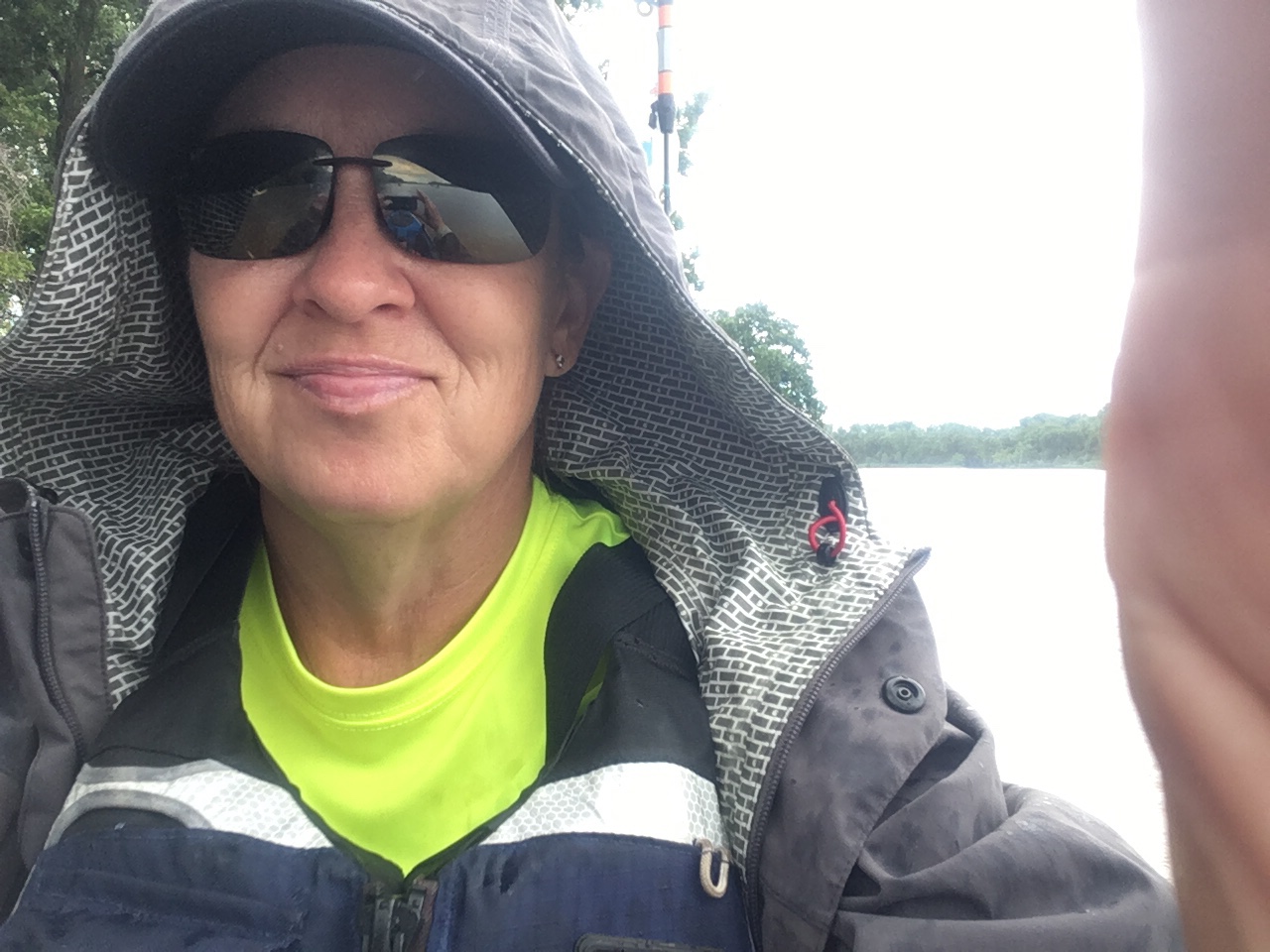 KAW 173 – Day 4
River Mile 123 and kayaked 31 miles to River Mile 92 on the Kansas River Water Trail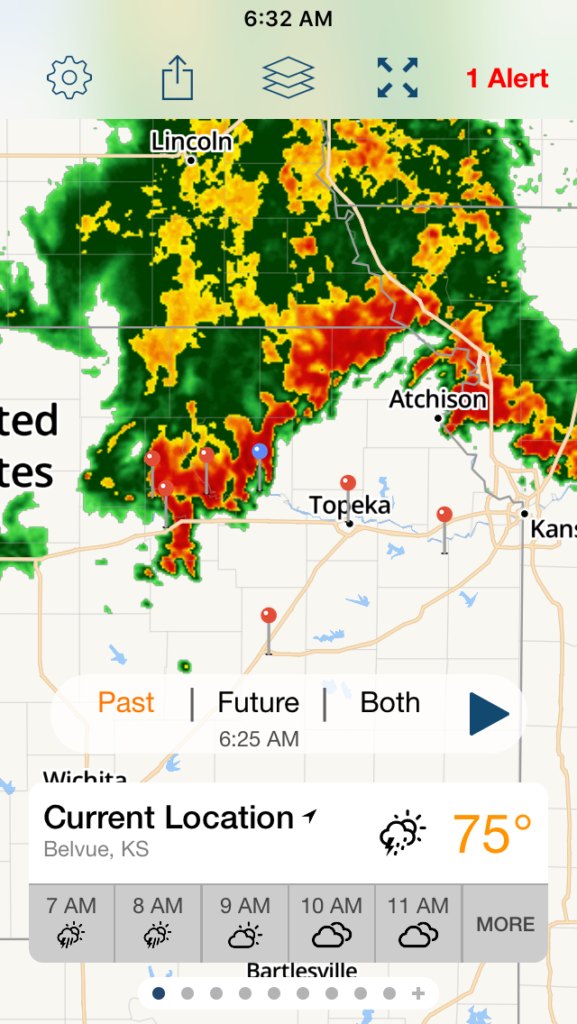 We were welcomed around 5:30 this morning to the sound of thunder and lightning. We had anticipated this, so it was no surprise although we had expected it to happen earlier in the night. As I'm writing this, I am in my tent completely dry listening to the sound of the rain, thunder and lightening.

Morning rain is a quiet and contemplative place. I often think of my childhood and years spent camping and boating in the rain. My parents led by example and never let a little rain stop them.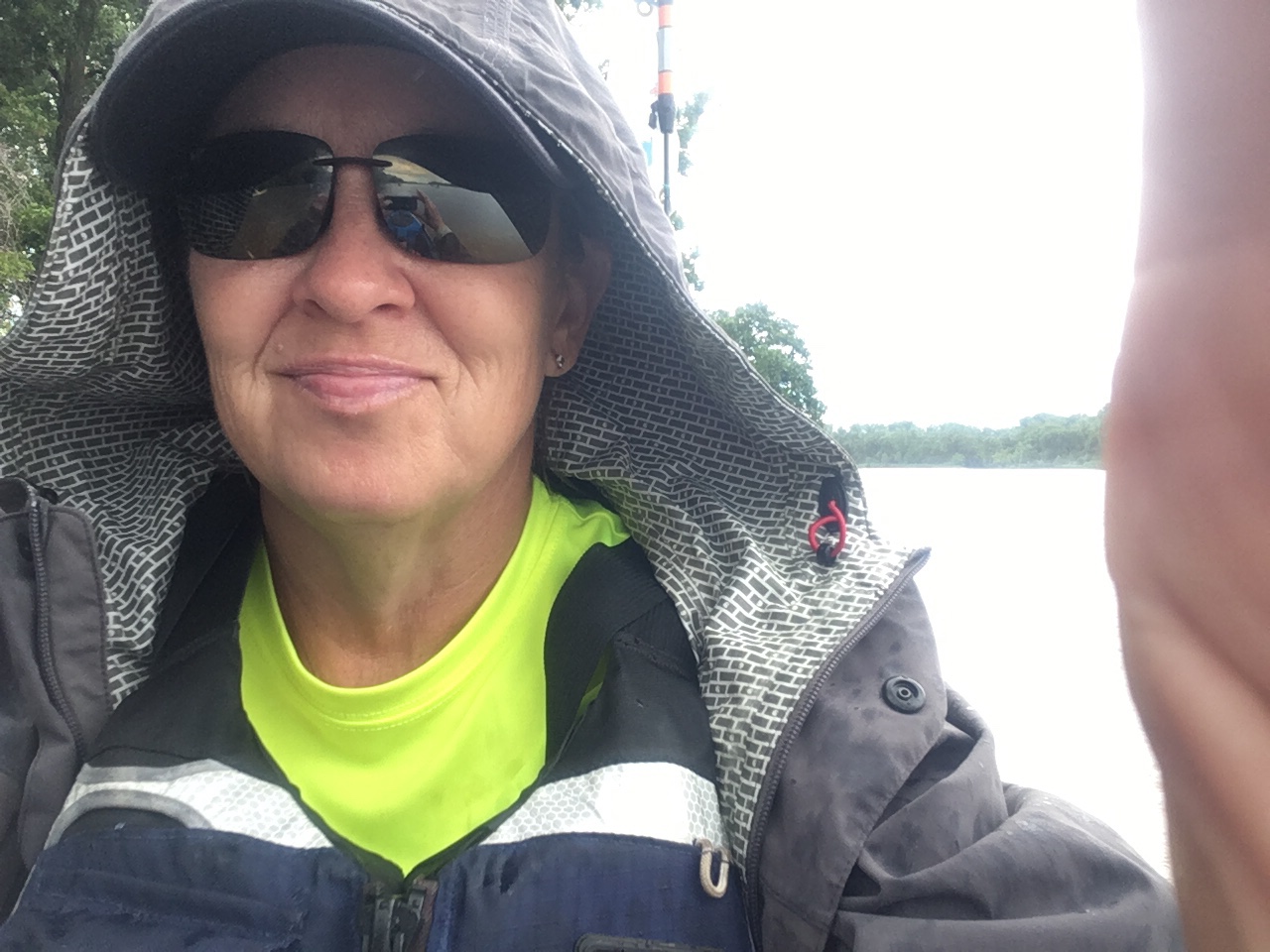 We pushed off the sandbar by 9am and made a slight change to our plans. I was watching the hydrograph and I could see that the river was still stable for the moment and would be for the rest of the day, but the surge of rain would hit the river on Tuesday.
Our original plan was to supply up at Belvue and then find a sandbar for the night. We were then planning to stay at Sach's Cabin (Kaw River Adventures) on Tuesday night to get a much-needed shower and rest before our big Community Visit at Topeka. Well, the best laid plans often and get changed by mother nature…So I contacted Robby at Kaw River Adventures home of the Sach's Cabin and asked if we could camp in our tents for the night, a day early. We decided it was best to sit out on Tuesday and let the wall of water get past us for a safer adventure.
Robby and his family have been so good to us over the years, and today was no different. They told us to come on out and they'd have the cabin ready for us. We stopped off at Belvue around 11 AM after an interview with KSNT News. We paddled a total of 31 miles today and feel good about our progress. We did see lots of wildlife, but to be honest we were on a mission to get to the cabin by the end of the day.

We arrive at the cabin at 5:30 pm and were warmly greeted by Robby, Bob, Suzy, and Everett. They helped us get our gear unloaded, boats secure and everything up to the cabin. Once we got to the cabin, we were surprised by Suzy with fried chicken, cheese potatoes, corn, close slaw, biscuits and baked beans! Can you imagine our delight? What a wonderful family, they truly make you feel welcome and so at home in their cabin. I still can't believe the food spread that awaited us!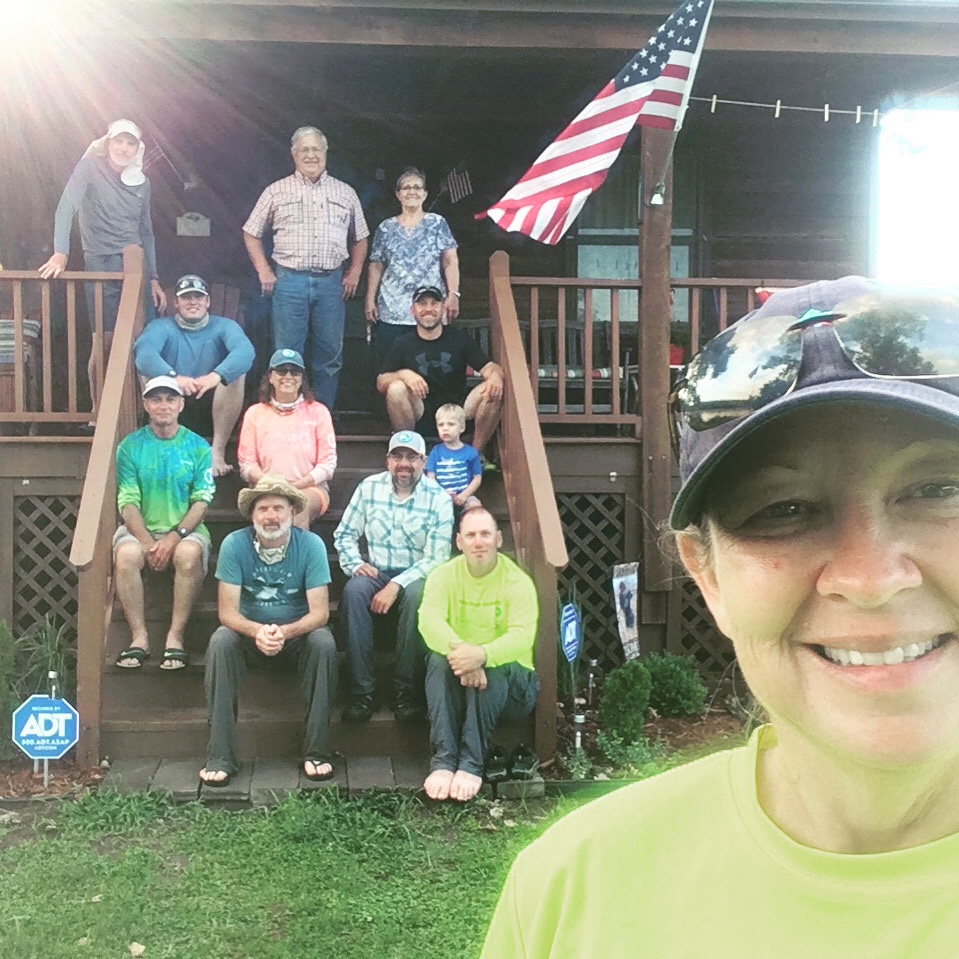 At this point in the day, we are all taking turns for the shower! It feels so good… and tonight we will all get a good nights sleep off the river in a safe spot.
Tomorrow, on Tuesday, we will wait the day out off the river and let the higher flows from the rains pass us. On Wednesday morning, we will push off from the cabin and arrive at Kaw State Park as planned to meet with Secretary Loveless of KDWPT and others from the Topeka Riverfront Advisory Committee. We hope that many of our members will join us in celebration on Wednesday morning in celebration of the Kansas River Water Trail in Topeka!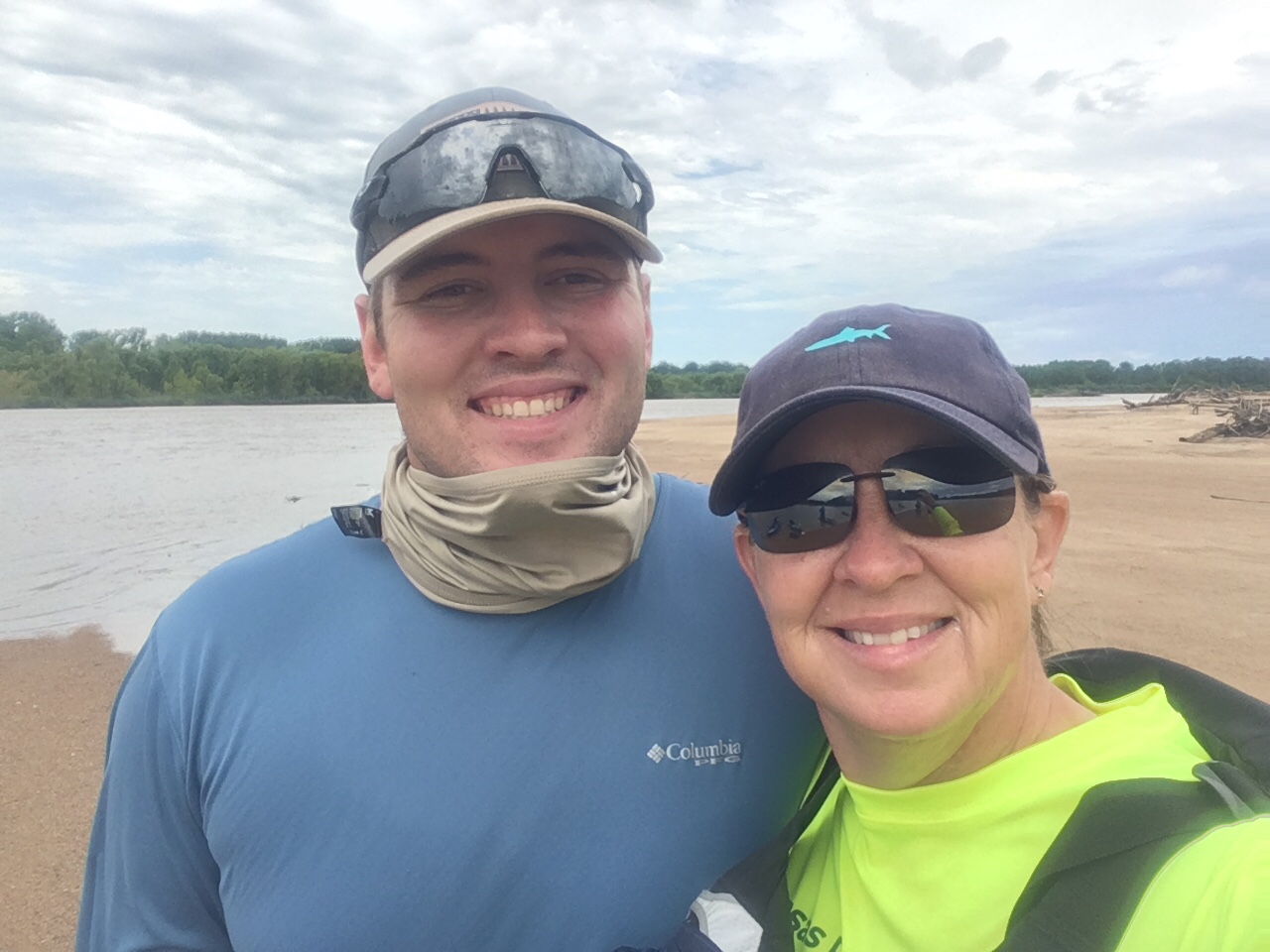 On top of this change of plans, my son had made plans to come and join us for the 30 miles between Belvue and Topeka, as a birthday gift. Our family has a tradition of giving each other our time in leu of gifts. I am very grateful for this day with my son on the river that I love and grateful for this KAW 173 team!

For the river,
Dawn, Your Kansas Riverkeeper