Chasing the Channel – Blog No. 12
Chasing the Channel….All the way to Kaw Point!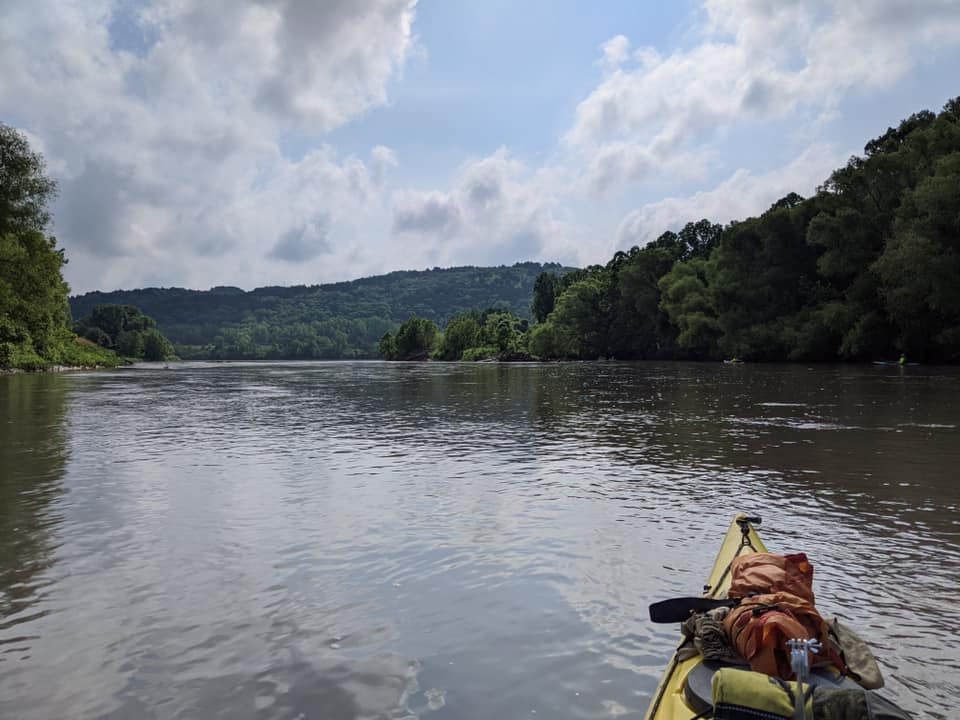 I grabbed the side handles of my most trusted piece of river equipment, my kayak, and hauled it out of the barn and into the back of my pick-up truck.  A couple of straps later and she's ready to roll down the highway towards Junction City to meet up with another 20 or so adventurous souls who will join me to once again kayak the entire Kansas River – all 173 miles of it – over four separate weekends this summer.  As I rummage through my gear, I make sure I've restocked important supplies like lip sunscreen, hand sanitizer and plenty of packs of tuna, my river staple.  Lots of apples – check.  Nuts and cranberries, yeah got those too.  Last year, when we spent 9 days kayaking the entire Kansas River, I spent weeks getting ready.  I even put my kayak on my front porch so that I could pack it and repack it to make sure it all fit before I got to the boat ramp.  I was not interested in learning that I had packed too much at the boat ramp!  This year, things are much more laid back.  Been there, done that, but I still need to make sure I'm prepared for the myriad of Kansas weather events such as heat warnings and thunderstorms.  The most important thing that you need on the river in a Kansas summer, besides your life jacket, is water – and plenty of it.  I think I'm ready to go, but I don't worry about it too much.  I have plenty of wonderful river friends that have my back and if I need it, they will always help me out.  That's what friends do for each other, and our Kaw River Guides have become family to me.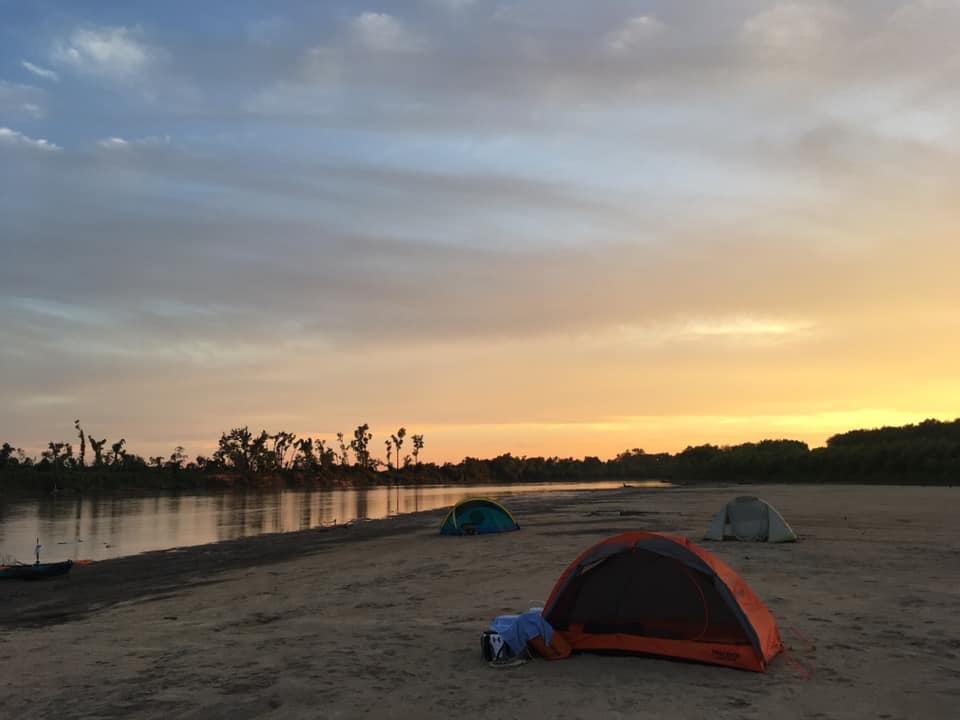 There will never be a match to last year's 9-day event, but we are really excited about taking other adventurers along on this journey and help them discover the Kansas River in a whole new way.  I love nothing more than sharing this wonderful resource with anyone that wants to come along. 
The four weekends allow everyone to get away and explore, but doesn't require giving up an entire week – and then some – of vacation time.  This also allows people of varying degrees of adventure to get out there and see what it's all about.  I am excited about their experience…for each of those coming along…to discover a Kansas River sunset, the quiet of the early morning on the Kaw, the gut check when you need to make it a few more miles, the heat, wind, thunderstorms, and whatever else nature throws at us. I can't wait to see all of the beaver, otter tracks, bald eagles, deer dancing across the water, and soaking in a cold beverage at the end of the long day with my muscles aching from a good workout and smelling of sunscreen and sweat. For me, that's the filler.  The filler is what we do in between when we are born and when we die.  The filler is how we live our life and what we do with it.  The filler for me, is connecting with the outdoors and immersing myself in pure nature, letting myself be in the moment.  There is truly nothing better.  You combine those outdoor adventure experiences with my friends and family – and I've got all I will ever need. 
So, on Friday, we start this new journey and it is my hope that all of you come along. We will be doing Facebook live posts of the sandbar, sunsets, setting up camp, and our beloved sandbar CSI (finding tracks and figuring out who they belong to). So come along…. follow us on Facebook and catch a glimpse of something spectacular.
See you out there!
For the river,
Dawn
Your Kansas Riverkeeper