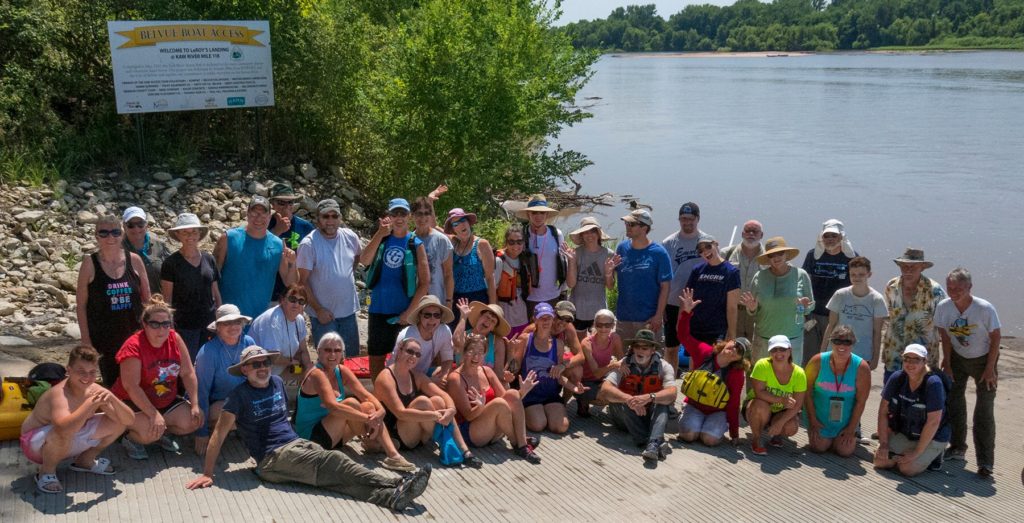 When you join Friends of the Kaw you become part of a team of people working to protect and preserve the Kansas River. Why is this important? The Kansas River is a major source of drinking water for over 800,000 Kansans and provides habitat for a wide variety of plants and animals. It's also a recreational treasure – a 173-mile water park where you can fish, paddle and enjoy nature!
Your Friends of the Kaw membership helps us to budget and plan our river protection efforts more effectively. As a member you will have the opportunity to:
INCREASE OUR VOICE – to protect the Kansas River!
Attend free member events – quarterly educational events!
Enjoy free paddles with your own canoe or kayak.
Receive special promotions for events.
If you choose to join as a monthly sustaining member, the amount received over the amount of your membership will be processed as a direct donation.
Thank you for supporting Friends of the Kaw and our work for the Kansas River!
More
Annual Sustainable Membership
Individual
More
Family Membership
Individual
More
Monthly Sustainable Membership
Individual
More
Corporate Membership
Organization
Log In / Sign Up
Thank you for your interest in our organization. We highly recommend creating an account if you have not already done so. Having your account will save you time when checking out next time by pre filling your information. You will also be able to track all your transactions and update your profile information. Click on Sign Up if you need to create your account.