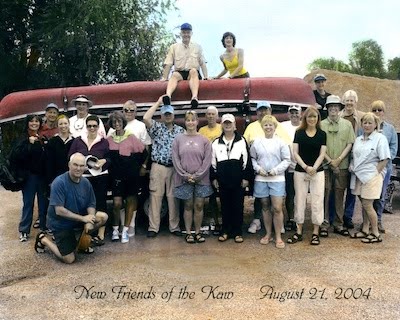 Your support of Friends of the Kaw can continue as a legacy gift. Your legacy gift can support our work for the Kansas River for future generations and leave a true legacy of protection for the Kansas River. We are truly grateful for whatever you can give, no amount is too small to protect the future of the Kansas River.
What is Friends of the Kaw's Planned Giving?
You can make a lasting contribution to protect and preserve the Kansas River by remembering Friends of the Kaw in your will or estate plans.
This gift could provide benefits to you and your family by way of tax deductions and/or estate tax savings. Your lasting gift will help to ensure the Kansas River is protected, forever.
Ways to Give and Become of a Member of our Planned Giving Society:
Allows you to give from your estate with a letter of intent.
Places your name on the donor roll as "Friends of the Kaw Planned Giving Society Member."
Welcomes gifts of equity, life insurance, real estate, personal property, or cash.
You can learn more by contacting our Executive Director, Dawn Buehler at 785.312.7200 or email riverkeeper@kansasriver.org.
Friends of the Kaw, P.O. Box 1612, Lawrence, KS 66044