Once a year Friends of the Kaw hosts a dinner meeting with a speaker so mark your calendar for Wednesday, November 5, 2014! While our board meets bi-monthly most of our activities focus around Kaw River float trips with an occasional cleanup sprinkled in.  Our annual dinner is a great opportunity for our members to meet each other, learn more about a river related topic and do some holiday shopping at our silent auction.  Please join us for a wonderful dinner at the Bass Pro Shop in Olathe, KS (just SE of I-35 and 119th Street) from 6 to 9pm.  Cost will be a suggested donation of $45 per person and include dinner, drink and dessert.  RSVP's need to be made by Wednesday, October 29 by calling Laura at (785)312 7200, or by making a donation via our PayPal link from this web site (put in the "notes from buyer: that donation is for Annual Dinner.)
The Silent Auction will feature many great items and this is a wonderful opportunity to do some holiday shopping and support Friends of the Kaw.
Evening schedule:

6:00 Social hour, cash bar and bidding on the auction items
7:00 Dinner
7:30 Program
8:30 Bidding continues
8:45 Silent Auction Closes
More information and registration form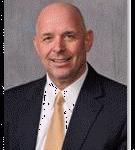 Tracy Streeter, Director of the Kansas Water Office, will be our guest speaker and will discuss the status of  50 Year Water Vision for the state of Kansas and the Kansas Water Plan.