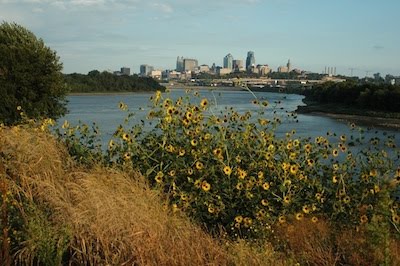 The Kansas River Ambassador Program is for high school students and adults who are interested in protecting and preserving the Kansas River and it's watersheds.  It is designed to be an independent study experience that teaches these candidates how the Kansas River impacts their daily lives.  It explores topics such as water quality, stormwater runoff, point and non-point source pollution, and examines careers in environmental science related to the water quality. It provides opportunities for candidates to safely experience the river on a guided float trip and to take part in community service activities that help improve local water quality. The Kansas River Ambassador Program is open to urban, suburban, and rural residents and can be completed by an individual or a small group (i.e. 4-H, scouts, church, or a family).

What is the benefit of the River Ambassador program?
In addition to learning how to protect the Kaw for future generations, students also receive recognition for their efforts and have the opportunity to gain community service hours.*
How do you get started?
Simply complete the seven steps outlined below. If you have questions along the way, contact the Kansas Riverkeeper.

Step Seven: Take a post test and fill out an evaluation.

Once you've finished all seven steps you will receive a certificate of completion and a complementary Friends of the Kaw River Ambassador t-shirt.

*Please verify eligibility and requirements for community service credits with your school.