Bras Across the
Kaw
Breast Cancer Awareness Month
If you had to do a doubletake while crossing the Kansas River bridge near Lawrence last month, you are not alone! In October hundreds of decorated bras were spread out across the bridge to publicize Breast Cancer Awareness Month and promote Health Care Access. To learn more about the bras are hanging above the

Kaw

click here.
---
Catfish Fry
Special thanks to Abe & Jake's and Terrebone Café
The catfish fry at Abe & Jake's was a fun and beautiful evening on the banks of the

Kaw

! The food from Terrebone Caf

é was delicious, the music by the Brody Buster Band was hopping, and the art on display was beautiful. Thanks to all who attended, and to all of our wonderful sponsors and attendants.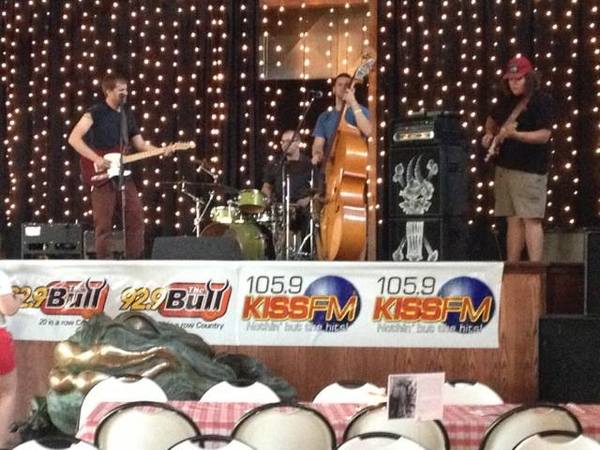 Thank you sponsors! Abe & Jake's, Bowersock Hydropower, Cromwell Solar, Westar Energy, and O'Malley Beverage.