KAW 173 – Day 3
River Mile 141 and kayaked 18 miles to River mile 123 on the Kansas River Water Trail
We made it another day and we are grateful!
Taking a cue from my paddle teammate and friend, David, I'm voice recording my thoughts along the way today down the river.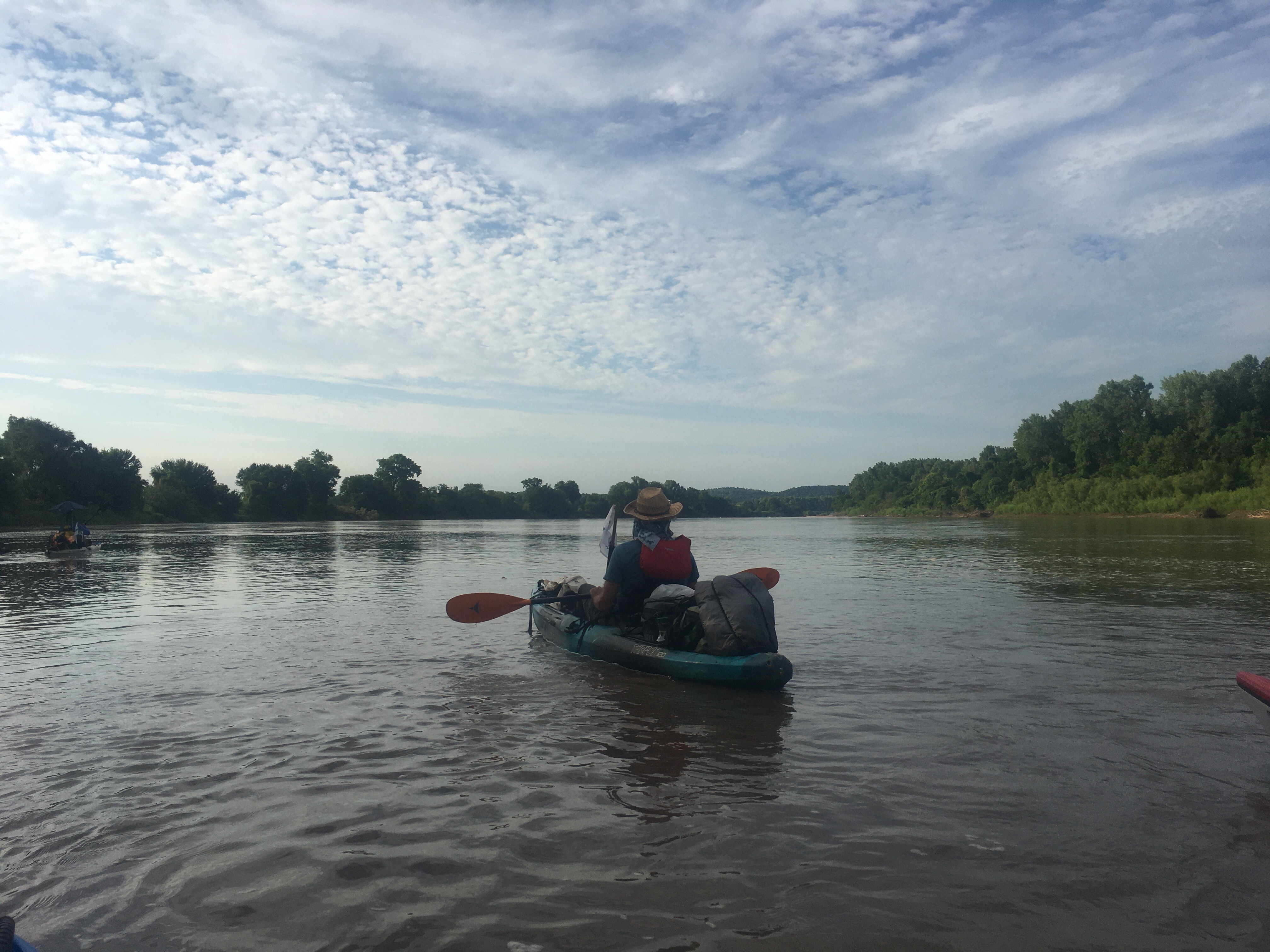 We shoved off from the sandbar on a crisp morning. Blue sky, puffs of clouds, cool water, and a beautiful start to the day. We only have 6 miles to go to St George, so we are taking our time and enjoying the river. And as I write this blog this morning, I literally just saw a beaver dive into the Kaw. A few minutes later, a bald eagle atop a dead tree branch. So much wildlife on the Kaw.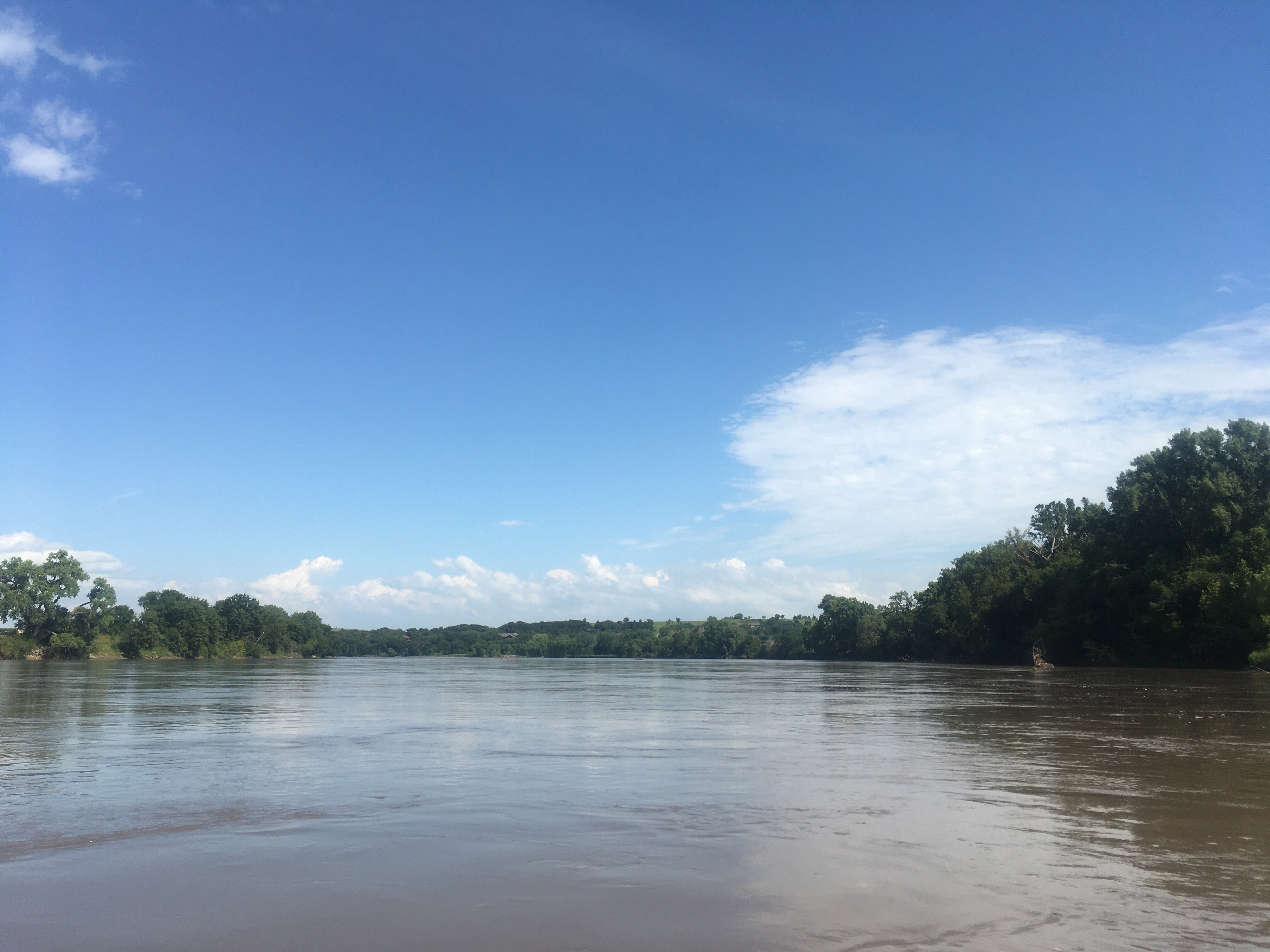 After a slow ride, we arrived at St George early, and that's fine with our team. A little time to sit in the shade, take a nap, or walk into St George. We love St George, a beautiful river town and so close to the boat ramp. A few of my teammates walked into town for both a walk and to look around and brought back coffee. Later, our teammate Kim brought pizza from Willies Hideout, our treat for the day!
We had a great group join our Public Paddle from St George to Wamego. We enjoyed visiting with all of them, each one has a cool story about their experience with the Kaw. We enjoyed a very refreshing sit in the water at a sandbar, that we have dubbed the "Kaw Spa", an original 173 Team term for our sand baths while soaking away the day's sun.

Arriving in Wamego, an equally beautiful river town, also walking distance to the downtown deli or the coffee shop! Nestled in a beautiful park setting, the Wamego Ramp is a nice stop along the trail. We departed our friends – some old and some new – and headed down the river. We made it another 6 miles and found a perfect backside island with shade to share stories of the day and rest off the heat and fatigue. We are hoping for another miss with thunderstorms, but we are camped in a protected area for the night.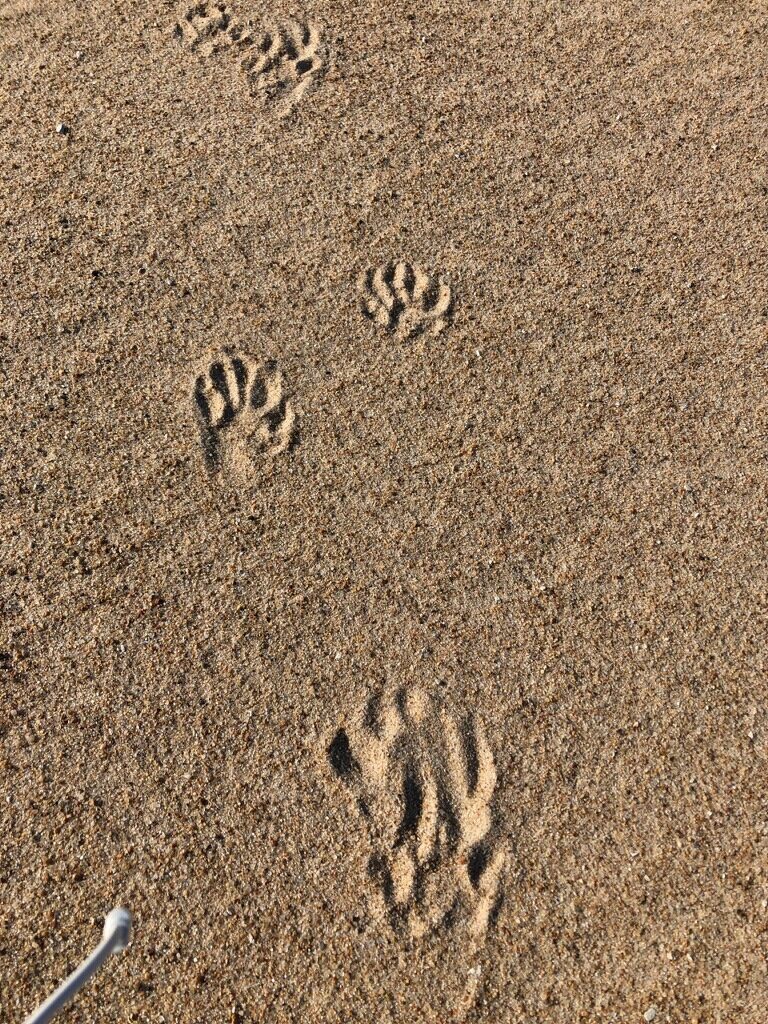 Today we saw beaver, bald eagles, ducks, blue jay, two owls and many tracks on the sandbar. Mostly, this was a day to enjoy our friends. Thanks for following along, we've made it exactly 50 miles total today!
For the river,
Dawn, Your Kansas Riverkeeper